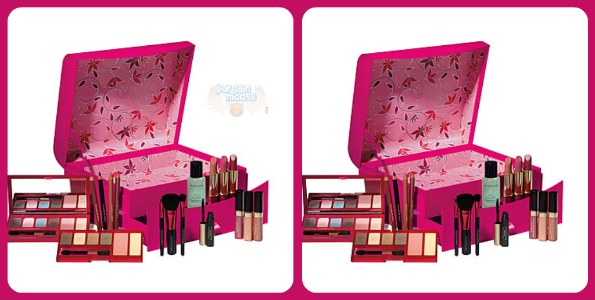 This Elizabeth Arden Colour Traincase is loaded with makeup worth approximately $400 at The Bay Canada. The set originally retailed for the fabulous price of $50 - and now is on sale for $35! If you love makeup, need to replace your makeup - or are looking for an altar impressive looking gift for some female friends of yours - get this.
I am most certainly hitting up The Bay for my Boxing Day shopping - a day early. Their deals are fabulous this year. I am already trying to figure out who all I can wow with this gift. My Mom, my friend Angel maybe... who wouldn't be wowed by a box full of Elizabeth Arden makeup?
Thank you to Mooser PoisonsDeadly for posting this in the community forum. Check out other great boxing day deals here, including the Bay boxing day dashboard and The Bay flyer.