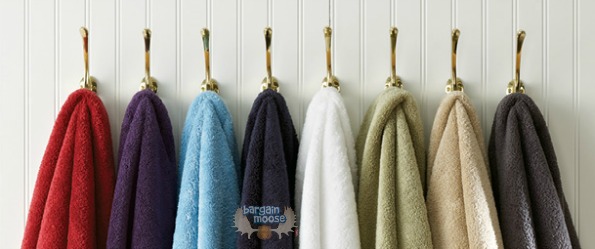 The Bay doesn't often have promo codes and this one will save you $15 off your purchase of $100 or more on bedding, bath and houseware items. Since you'll be spending $100, you'll also get those items shipped free.
Click here to shop @ Thebay.com now
Coupon Code: C7HOM02
Discount: $15 off $100
Expiry: 27th March 2014
This sale comes at a perfect time for me as I'm about to stage my house for sale. I need a few goodies that are mostly for show, which I wouldn't normally have since my kids are wrecking balls. I just need those finishing touches like cushions, new bedding and decorative items to replace all the family photos I have.
There are a few exclusions to this code, which are: All-Clad, WMF, Nespresso, Vitamix, Saeco, Dyson, and bedding and bath accessories ending in $0.95. Although it doesn't say it, this code didn't work for me on sale items. You can try it and let me know if it works for you!
I need a nice cover for my bed and this Gluckstein Home quilted coverletwould do the job perfectly. It is regularly $200 for the queen size, but you'll pay only $185 with coupon.
Apparently I also need white towels for show when showing my home, something I would never have because white and my family is not a good mix. But for the sake of selling my house, I could get these greenwich towels, which look so luxurious. I might have to get some bath towels too, maybe in that gorgeous bluestone.
Before shopping at The Bay, you should also check our coupon forum and save yourself a few more dollars.