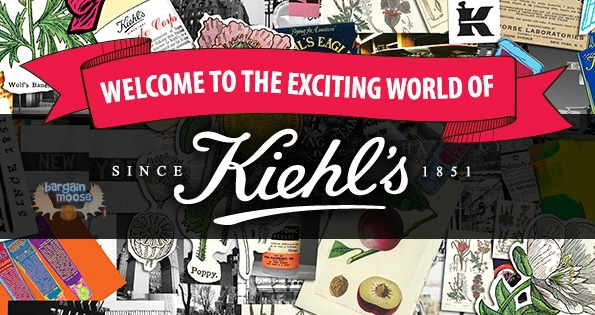 Buy two Kiehls products at The Bay, use the promo code and get $10 off, just like that. *Snap*
Click here to shop @ Thebay.com now
Coupon Code: KIEHLS
Discount: $10 off
Expiry: 27th March 2014
Kiehls is well known for its very luxurious skin care creams. Although I find it hard to spell without making a typo, I'd love to try it and getting $10 is nice as the products can be a touch on the expensive side. What's really cool is that I added two of the cheapest products to see if I'd still get $10 off, and bonus, I totally did. The only downfall to getting the cheapest products is paying the shipping, since you aren't spending $99, but you could shop elsewhere in the store, since they do have some other great deals on like 15% off select women's clothing that I blogged about yesterday and $15 off $100 on housewares that I blogged about a few days ago.
If you love lip balm, this one has been around since 1851. With our cold Canadian winters, chapped lips are almost a given, but this product can help. It is regularly only $8.50, but if you buy two, you'll pay a total of $7 with the coupon!
If you want an oil-free cleanser, check out this one. It is free of harsh chemicals and leaves your skin looking refreshed. Only $12.50, if you bought this and the lip balm, you'd get both for only $11.
Check for all of our The Bay coupons in the forum.