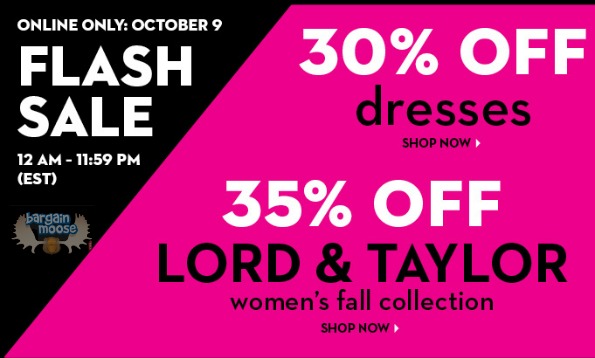 The Bay is having a one-day flash sale with 30% off all dresses and 35% off Lord & Taylor.
This sale is online only and excludes anything ending in $0.99.
Lord & Taylor has some dressy stuff, which is perfect for work! I work from home so I don't often get to dress up (since the cats wouldn't care), but I do dream of wearing more corporate clothing. Even when I worked in an office, it was business casual, but I'd still dress up in the odd suit dress. People would ask me where I was going and I'd say "far in my career, how about you". They do say how you look reflects how you feel. These days I must feel like roadkill. Either way, get yourself some gorgeous dresses, pants, skirts and blazers during this flash sale.
I am crazy in love with this houndstooth print ponte pencil skirt. I love both houndstooth and pencil skirts so there is absolutely everything right with this skirt and it is now only $38.35, was $59.
I need a dress for a wedding next week and this cowl dress is perfect as it is not in boring black and it has a tummy-hiding front. Was $99, now $69.30.
Shipping depends on what you spend.
(Expiry: 9th October 2013)