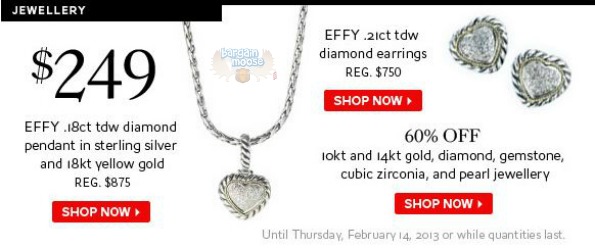 The Bay Canada has 60% off 10kt and 14kt gold, diamond, gemstone, cubic zirconia, and pearl jewellery.
This is a fantastic sale because 60% off is a huge discount. Here are some of the cheaper finds in this sale:
This is a fabulous sale - I just want to steal my husband's wallet and test his credit limit! He probably wouldn't like that. But at these prices, really... I can afford it. Actually what I really need are new hoops and maybe some pearl studs - I really like the elegance of them.
(Expiry: 14th February 2013)