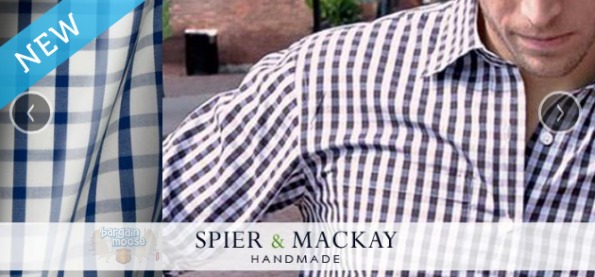 First off, my hubby has a couple shirts from this company, and they are among my favourite shirts in his wardrobe! Get 3 off-the-rack dress shirts from Spier & Mackay for $99, which equals $33 a dress shirt! This bundle wound usually cost you $199, so you are saving good money on beautiful dress shirts.
I found this deal in Calgary, so if you get redirected just check it out there.
Some things you need to know about these shirts (why they are so fab!):
Shirt materials are sourced from the finest mills and only use only 100% extra long staple Egyptian Giza cotton.
100% handmade. Not made on an assembly line.
Modern fits. No excess bagginess.
All shirts are limited edition in small batches of 15 shirts/design or less.
You can buy up to 2 vouchers for yourself. Shipping is not included (or taxes0 but shipping is a mere $10 across Canada. You can avoid shipping charges in the GTA if you go and shop in store.
This deal is perfect for the office man who needs to wear dress shirts each day.
As I have mentioned, these shirts are simply wonderful. They feel amazing and are a wonderful mix of affordability and quality. This is a dress shirt your man (or you) will have for years to come.
Expiry: 18th, September 2012