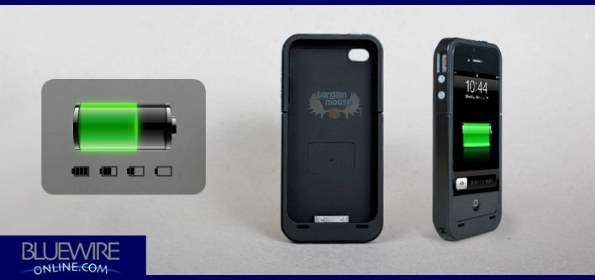 For all those iPhone users out there: have you ever experienced the sinking sensation of the your phone dying JUST when you need it? Check out this case from Bluwire: it has a built in battery, which will double the life of your iPhone: when your iPhone wants to die just flip the switch and juice it back up! You can get a voucher from Teambuy Canada for $49 for this case; its regular price is $120.
I found this deal in York Region: if you get redirected just check it out there.
This deal includes free shipping, and taxes are also included.
Some cool features:
Shock Resistant Case acts as both a protection case and external battery case.
Doubles your battery life
Features a 2000 mAH Battery.
Toggle Switch - Enables you to charge only when required.
You can buy two for yourself, and up to two as gifts. If I had an iPhone I would certainly be buying this: it is the answer to the only problem I have with a phone, I forget to charge it!
Deal expires in 6 days.