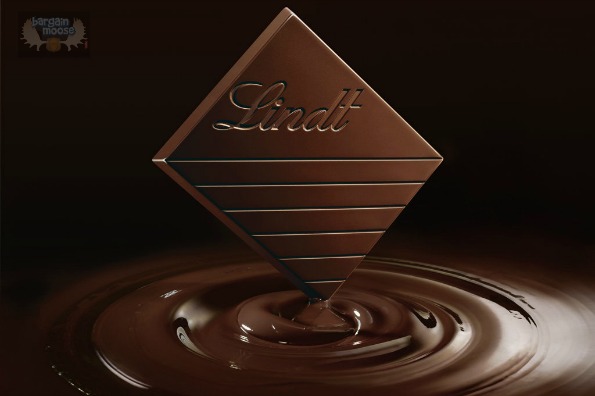 This TeamBuy Canada offer is to die for! Pay only $15 for $30 to spend on Lindt Chocolate at Lindt Outlet Boutiques.
Over 10,000 of these have already sold - this deal is HOT! Here are the details you need to know:
Max two per person
Max one as gifts
Can be used on all items including sale items
Cannot combine more than one ticket per visit
Tax not included
Redeemable within one hour of purchase
Expires 14th November 2013
This voucher is valid at the following 17 Lindt locations:
Calgary: 1403 - 4th Street South West
Edmonton: 2011-99th Street NW. (South Edmonton Common)
New Westminster: 805 Boyd Street (Queensborough Landing)
Winnipeg: 150-1570 Kenaston Boulevard (Kenaston Common)
Halifax: 277 Lacewood Drive (Clayton Park)
Toronto: 130 King Street West (Toronto Path)
Ottawa: 1763 St. Laurent Boulevard (Koyman Galleries Plaza)
Etobicoke: 1557 The Queensway (Queensway Commons)
Mississauga: 7090 Kennedy Road
Oakville: 3487 Wyecroft Road (Burloak Riocan Centre)
Halton Hills: 13850 Steeles Avenue-Suite 612 (Toronto Premium Outlets)
Scarborough: 2250 Markham Road
Kitchener: 4500 King Street East (Tulane Power Centre)
Sainte Foy: 1454, Avenue Jules Verne (Riocan Sainte Foy)
Laval: 2360, Autoroute Chomedey (Aut 13) (Méga Centre Notre-Dame)
Brossard: 7200 boul. du Quartier (Quartier DIX30)
Pointe Claire: 58 Brunswick Boulevard
The only place excluded is the Lindt Boutique inside Sears at the Toronto Eaton Centre.
If I lived near any of these cities, I would be buying this voucher! I hope that many of our dear Moosers will be able to take advantage of this deal.
(Expiry: 9th October 2013 or when they are out of vouchers)