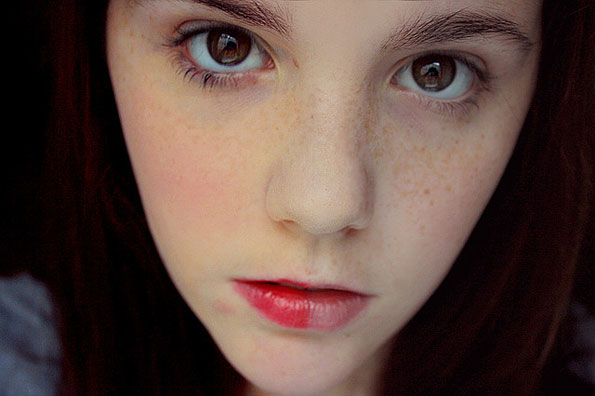 Make-up time! Tarte Cosmetics is rewarding all of its fans with 30% off everything site wide during their Friends & Family sale.
Click here to shop @ TarteCosmetics.com now
Coupon Code:  FANDF
Discount:  30% off
Expiry:  4th August 2014
Good news moosers: this promotion extends to sale items, which means that you can save even more on already reduced prices. You could, for instance, get the modernEYES waterproof creaseless shadow-liner for $11.20 instead of its $16 sale price (reg. $29). Powered by maracuja oil, it comes in a stunning black/ gold colour. With amazing reviews, here's what someone had to say about it:
It's really convenient to have a creamy, waterproof shadow and liner in one product. The color, golden beige/bronze, is a bit too light and shimmery for my light-medium complexion though.
Speaking of maracuja oil, you can also get it on its own in a collector's edition super size. On sale for $83 (reg. $90), it can be yours for just $58.10. What makes maracuja oil so special? Essentially, it's oil made from passionfruit seeds that is supposed to reduce redness and promote healthy skin recovery. Now, I wrote "supposed to" because when it comes to products and oils such as these, it all really depends on your skin. What might work for one person may not work for another. Do keep in mind, however, that Tarte's maracuja oil is rather popular (in fact, you can watch Veronica Gorgeois' Youtube review and comparison to argan oil on it as well) and Tarte's own website has plenty of perfect reviews with many happy customers calling themselves believers of the oil like this one:
I started to use this product after having way too many problems with argan oil. I have fairly oily skin (esp in the warm weather!) and break out as though it were my job - even in my mid 20's. I heard this product can help with acne and has amazing skin benefits. After trying a sample I could not dare pass up this mega size offer! The amount of rejuvenation and change my skin has gone through alone has made me a believer! This stuff is a skin dream!!! I recommend.... HIGHLY!
Another product I'm very curious about is the bright eyed & beautiful eye enhancing tool. It originally retailed for as high as $48 but is now on sale for $22 and can be yours for an even lower price of just $15.40. With the help of little vibrations, it is designed to help massage creams and oils into the skin (especially around the eyes). This could perhaps be the perfect tool to use with the maracuja oil mentioned above.
Shipping is free on orders over $75. Check out the forum for more Tarte Cosmetics promo codes.
(Image Credit: Sarah R.)