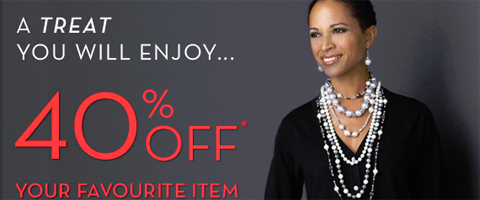 Got to be quick for this deal! For today only, Tabi Canada is offering you a huge 40% discount on your favorite item in-store.
The coupon is only valid on regular priced merchandise, but as it is such a substantial discount, you could possibly find some great clothing deals.
If Tabi is your kind of store, perhaps you want more than 1 item. In that case, I recommend you bring a few family members to the store with you, and print out a few versions of the coupon. That way, if there are a few items you like, you can send each family member to the checkout to make the purchase with the 40% discount. Savvy, eh?