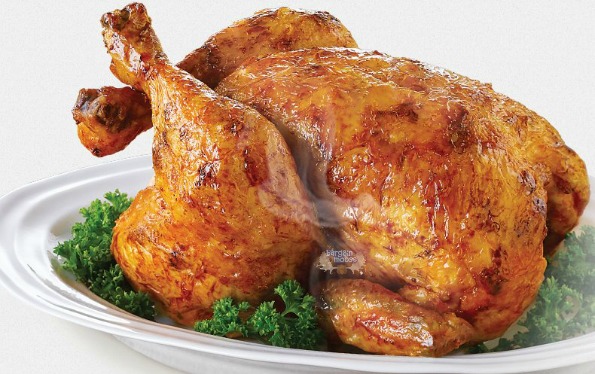 Eat, enjoy your food, then shop at Shop.ca with the $10 credit you'll get from Swiss Chalet just for ordering your food online.
Click here to order dinner @ Swisschalet.com now
Coupon Code: SHOPCA10
Discount: $10 gift card free
Expiry: 31st May 2014
A little disclosure to the Moosers: I used to work as a take-out person at Swiss Chalet as my first job. I didn't enjoy it that much, but I did enjoy the chicken skin I ate day after day on my lunch break. Truly, if you want chicken done right, Swiss Chalet really does it well. I know they have a varied menu but I always get the 1/4 chicken white meat dinner. Their fries are great too, although I pass on the sauce, as it is just not my thing. I like to dip the fries in the rib sauce though, it has a much flavour for me.
It doesn't say that there is a minimum order to get this $10 Shop.ca coupon and it also doesn't say if you need to make a minimum order at Shop.ca. You do only have until June 8th to spend the emailed coupon that you'll get, which is quite a short time, so be aware of this expiry.
You can order online for pick-up or delivery, so either way this is a win-win.
Before you order from Swiss Chalet, you should always check our forum for printable coupons and coupon codes that can save you on your din-din.