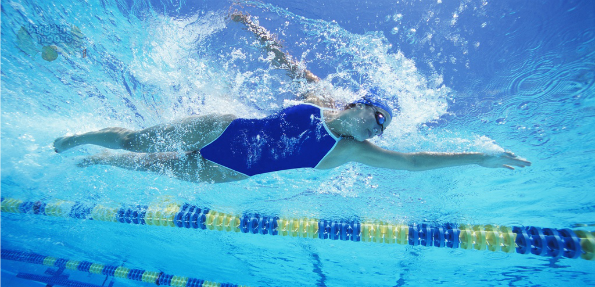 Swim-Shop  is a Canadian company I have mentioned before. They sell everything an avid or leisure swimmer needs for enjoying the water. As swim season is upon us, I though I would mention some of the great sales they have on right now.
They currently have sales on women and men's swim suits, and on electronics and other equipment.
I found this Dolfin Female Chloroban Solid Reversible Cross Back  on sale from $72 down to $36. Most the swimsuits in the women's section are all 50% off so if you do not see your size in this suit, you can always look at the others to see if they have your size. For serious swimmers, this Dolfin Male Chloroban Team Solid Jammeris on sale from $52 down to $26 in select sizes only.
I actually bought all my swim gear from this shop and have been pretty happy with it so far. These TYR Tracer Racing Optical were $34 and are now on sale for $17. I find I go through goggles pretty often because the chlorine eats away at the band so I am always looking for deals on them.
If you are looking to get in shape via swimming, try out the Speedo Aqua Fitness Combo Set that was $64 and is now only $32. I haven't tried water aerobics yet, but it looks like it would be good fun and a great workout because the water offers extra resistance and yet is easy on the joints.
Shipping varies on location and content of cart.
(Expiry: unknown)