Surprise Birthday Contest! Win a $100 Indochino Gift Voucher Now! (CLOSED)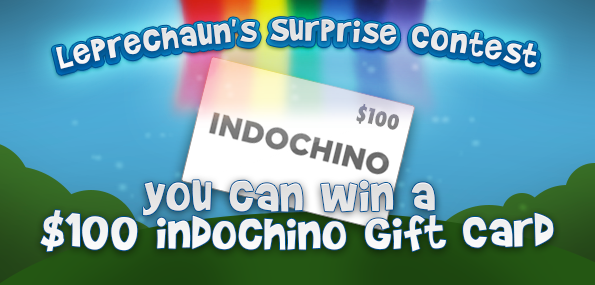 *** Contest now closed, winner was Mooser Rick! ***
It's the final surprise contest in our sixth birthday celebrations here on Bargainmoose. Over the last week, we've been giving away four iPad minis as well as some surprise gift vouchers. Today, we've got a $100 gift voucher for Indochino, the men's customised clothing store.
Remember, part 4 of the contest in which you can win an iPad Mini is still ongoing today, make sure you've completed the gold hunt and got a bonus entry!
Enter Now:
Leave a comment below telling us the Canadian store from which you most like to see hot deals.
Surprise Contest Rules:
Canadian entrants only
One entry per household
Ends 26th August 2014, THREE hours after publication!
Rules subject to change at admin's discretion
And as a final comment from me, thank you to all the Bargainmoosers who have been entering the contests over the last week. We've had some heart-warming comments and it's amazing to know that Bargainmoose means as much to you as it does to me! Let me show you some of the love:
Six years of passion finding the best deals for your reader! Can't wait for the next six years! [Witchblade]
This has always been my go-to website before I do ANY shopping. [Lennypuz]
Thank you for giving people on a budget the opportunity to get some freebies and even treat themselves to the occasional splurge item on sale. I check the site everyday so keep up the great work! [Ashley]
I love the diversity of the deals you feature on this site. Something for everyone. [Bill]
Thanks all! Here's to the next year! Whoo-hooo!