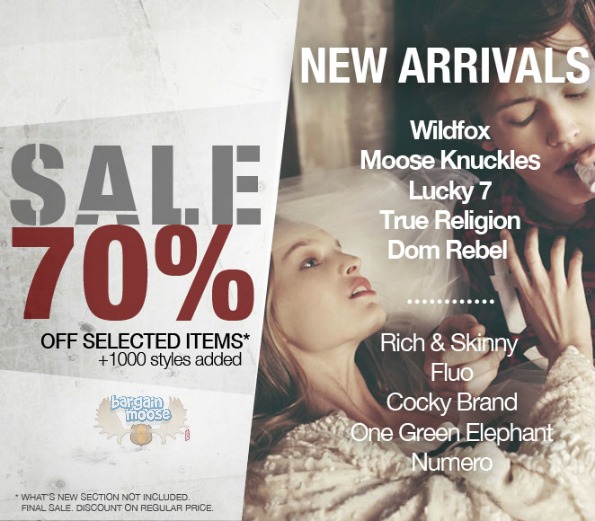 Style Exchange Canada has selected items on sale for 70% off regular price. All sales are final and the Whats New section is not included. Offer valid for a limited time.
Like everyone else, Stylexchange is clearing out the summer stock to make room for all the new items.
I found these cool Flying Monkey skinny acid wash blue ripped jeans that were $79 and are now $23.70. I see young women everywhere wearing these and although they are not my taste, the look is somewhat attractive.
Here's a really cute top for summer, or could even be winter with a small jacket over it. This Montelle flow top was $59 and is now $17.70. It's available in black pink, and both are quite attractive.
I just love long comfortable dresses and this Fluo Tube maxi dress with belt is just the item I would love. This was $75 and is now $22.50. I actually just like to wear these around the house, they allow so much free movement.
This Finn Terry Puff sleeve sweatshirt dress is a sweet little item. It was $88 and is now $26.40. It is only available in pink and there are only small sizes left, but I thought it was adorable.
There are so many things available, like jackets, skirts, even accessories such as belts. It will take you a while to look through all the sale items, but the prices are worth the trip.
Shipping: Free on orders of $100 or more, otherwise standard $8 fee
(Expiry: limited time only)