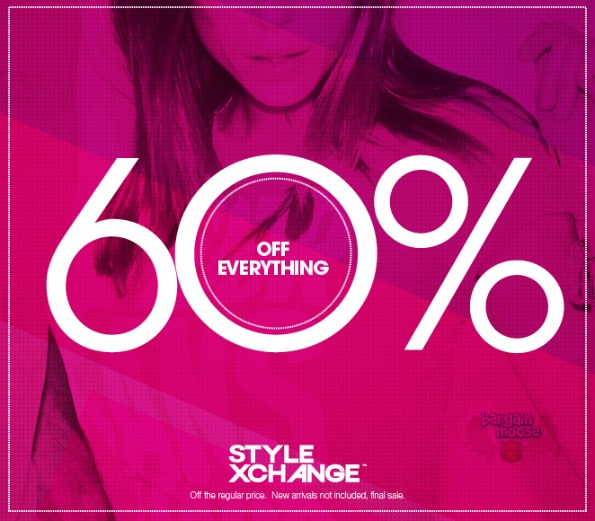 Stylexchange Canada has a 60% off regular price sale on everything, excluding new arrivals. Cannot be combined with any other offer, items with black stickers are not included and not all locations are participating. Offer valid for a limited time and free shipping on orders over $100.
I checked the clearance items first and the prices are wonderful. These Fluo short leggings were $15 and are now $5, definitely fits in the budget. This Fluo seamless tank goes wonderfully with the leggings and was $18, now selling for $5.
The Denim section has some interesting jeans, like these Flying Monkey Klique B Pink Skinny jeans that were $79 and are now $31.60. These would look great on my daughter in law who is wonderfully slim and beautiful. Look at these Fluo leopard print sunglasses that would totally accent the jeans. These were $15 and are now $6.
The men's specials for jeans are just as good. These Jack & Jones jeans were $70 and now $28. This sale could work out great for my clothing Christmas shopping.
I highly recommend checking the clearance and sale items for both men and women; there are some great prices in there.
Shipping: Free on orders over $100
Expiry: Unknown