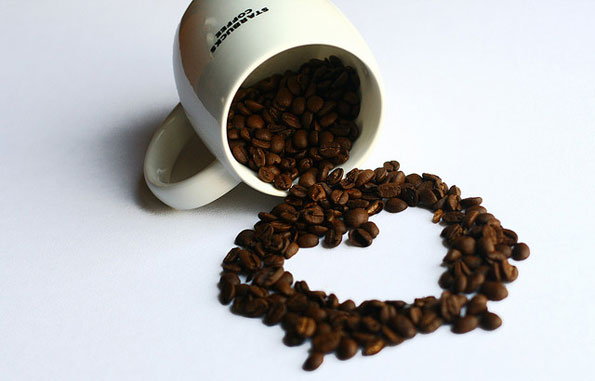 Love Starbucks coffee? Then you're going to love their newest deal: buy three bags of whole beans or ground coffee and get one free!
Click here to get whole beans and ground coffee @ Starbucks.ca now
Coupon Code: WBB3G1
Discount: B3G1 on all 1lbs bags of whole bean or ground coffee
Expiry: 1st August 2014
Are you a coffee addict? I sure am! And Starbucks' coffee definitely hits the right spot. If you buy a lot of coffee, then this deal is for you. If you don't see yourself going through this much coffee any time soon, then another option would be to slap a pretty bow on a bag or two and give it to a friend. You could even donate it!
Luckily, one of the cheapest blends you can get is the Colombia Nariño and it's definitely one of the tastiest as well. Priced at $9.95 for 225g, it's a medium roast coffee that features a walnut-like finish. In fact, here's what one reviewer had to say about it:
I'm beyond happy that they've brought back a Colombian blend. This makes by far the best cup up coffee I've ever had.
I'm particularly excited to try their newest blend, the Kati Kati as it features citrus and spice notes and judging by the pictures, looks like it might be delicious over ice. Not all coffee blends are good when turned into iced coffees, so it's definitely useful that Starbucks points out the ones that can be. The Sumatra blend, for instance, doesn't feature an iced coffee in the picture, nor does it have a "how to brew iced coffee" tab next to the product details like the Kati Kati does. This is probably due to the fact that it's too coarse of a coffee. Speaking of which, both the Kati Kati and the Sumatra blends are among one of the most expensive coffee you can get at Starbucks with the Kati Kati priced at $18.95 and the Sumatra at $16.95 for a pound.
Since a pound of coffee can range anywhere from $9.95 for a 225g bag all the way up to $18.95 for one pound, you probably won't reach the minimum shipping amount with four bags alone. Therefore, this could be a good opportunity to fill your order with other items like those in the online exclusives section. If you're a fan of the caramel macchiato drink, you could re-create it at home with the Fontana caramel sauce for $25.50. Same goes for the white chocolate sauce if you love white chocolate mochas. For guides, be sure to check out this Snapguide on how to make the Starbucks caramel macchiato at home and this recipe for a white chocolate mocha.
(Image Credit: Silke Gerstenkorn)