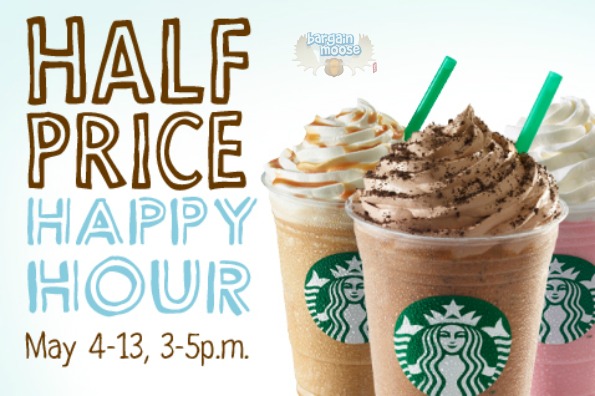 Half price Frappucinos are back at Starbucks Canada. Until May 13, 2012 you can save 50% off delicious Frappucinos from 3-5 pm at your local Starbucks.
Up for trying a new flavour? Try the new Mocha Cookie Crumble Frappuccinowith a mix of mocha sauce and vanilla syrup, Frappuccino chips, Frappuccino Roast coffee and fresh milk blended with ice, topped off with chocolate whipped cream and a chocolate cookie crumble topping.
Yum! I'll definitely try this one and my summer favourite, the mocha coconut Frappuciino!
Expires: 13th May, 2012