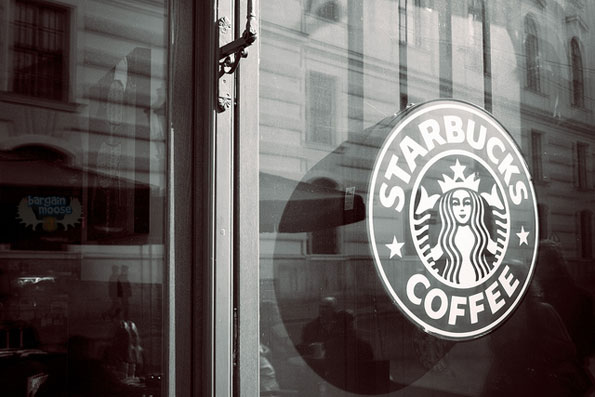 Hey Starbucks lovers, I have a sweet deal for you! Starbucks' Fall Sale is now on and you can save 25% off a variety of merchandise from coffee, syrups, tumblers and more.
Did you know that Starbucks' infamous pumpkin spice latte, or PSL for short, has been around for more than a decade? If this is your drink of choice during the fall season or even if you are curious to try a version of it, then definitely check out the VIA pumpkin spice latte. It's on sale for $5.49 (reg. $7.95) for 5 pouches that are dissolvable in 8 fl oz of hot water. Admittedly, it doesn't boast the best reviews but I think it's important to remember that although the VIA line of products are meant to replace the in-store pumpkin spice latte, it's certain not to taste the exact same as it's an instant version.
Starbucks' Thanksgiving blend is also on sale and can be yours for $13.99 (reg. $18.95) for a 1lb bag. It's a dark roast coffee that boasts a full body and herbal notes. It's actually a mix between the popular Sumatra and Guatemala Antigua blends. In fact, here's what quirky reviewer had to say about it:
A new favourite Starbucks coffee! Does not taste like pumpkins... or turkey for that matter. Very good! Will be sure to purchase again.
There is plenty more merchandise to pick and save on, but here's a short list of the products that caught my attention:
Love caramel? Then you might be happy to know that Starbucks' caramel syrup is also currently on sale for $6.99 instead of its original retail price of $9.95. It comes in a 350ml bottle and in case you have never tried it (though I doubt that many of you haven't ;) ), it features smooth and buttery caramel tasting notes. I have ordered numerous caramel lattes and the syrup definitely does add a very pleasant butteryness to any drink! But do keep in mind that to make a caramel macchiato, you actually need vanilla syrup and not caramel!
Even better is that although shipping is usually only free on orders over $75, this time around the minimum threshold has been lowered to $50.
(Image Credit: Chrissy Hunt)
(Expiry: 31st October 2014)