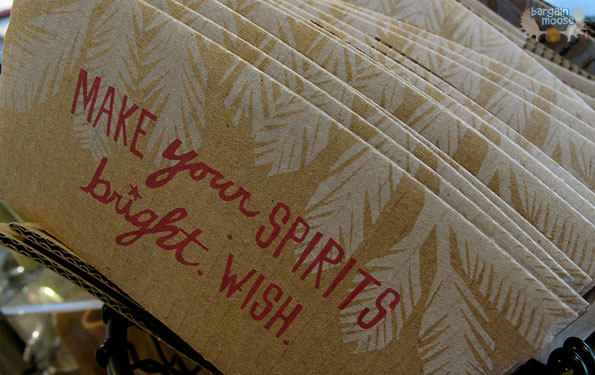 Until the end of the week-end, you can take advantage of a super awesome and tasty promotion at Starbucks. Visit a Starbucks store any time between 2pm and 5pm to take advantage of a "buy one, get one free" deal on all holiday drinks.
This is a promotion that Starbucks likes to bring back every year and with just cause as it's an awesome one! It may only be during three hours per day but it's still worth taking advantage of, especially if you were planning on going out this week-end. I'm actually really excited about this promotion because hubby and I had planned on getting a head start on shopping this week-end. It will probably end up being more of a window shopping kind of outing to then come home and find better deals online and use coupon codes, but it will still be nice to get out of the house and grab two holiday drinks for the price of one.
Here's a list of the holiday drinks that you can get:
Chestnut Praline Latte
Peppermint Mocha
Caramel Brulee Latte
Eggnog Latte
Gingerbread latte
I'm not a fan of eggnog on its own but I sure enjoy the eggnog lattee, so if you have yet to try it, then now is definitely a good time to do so, especially to get into the Christmas spirit! Peppermint mocha is also another classic but if you want to try something newer, then give the chestnut praline latte or the caramel brulee latte a whirl. Countdown To Red Cups has very concise and interesting reviews of each drink if you're on the fence as to what to get.
The best part about Starbucks is that you can also customize your order as much as you want -- well, s long as there is enough room to write on the cup. So in the case of the peppermint mocha, for instance, you could get a sugar free, skim milk, with extra whipped cream if your heard so desires. Just keep in mind that anything extra also comes at an extra cost. No surprise there!
As usual, the second drink must be of equal or lesser value. This means that you can't pay for a tall and ask for a venti. ;)
(Image Credit: adamjackson1984)
(Expiry: 16th November 2014)