Are there any Star Wars fans in your home? If so, I am sure they are mega-excited about the upcoming release of the new Star Wars movie – it's being released in December. Perhaps you have been considering some Star Wars gifts… and that's where I come in! I've been seeing some absolutely fabulous Star Wars merchandise, many weird and wonderful items that you never knew existed – so I thought I'd write them all up into this Star Wars gift guide! Here are seven amazing products that any self-respecting Star Wars fan could have: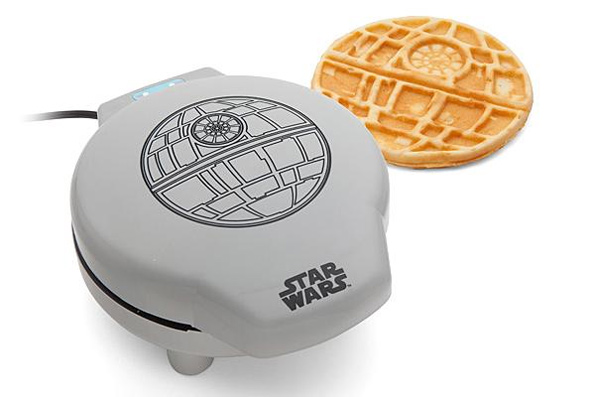 Death Star Waffle Maker!
What could be better than waffles? What could be better than waffles IN THE SHAPE OF THE DEATH STAR!? This waffle maker produces 7" waffles in the shape of the iconic planet-killer from Star Wars. Sadly, the Death Star waffle maker seems to be impossible to get from a Canadian seller. Your only real option here is from Thinkgeek.com where it is $39.99 but comes to $63.24US (CA$84) once shipping is added on. It's such a shame that shipping from Thinkgeek is a killer!! But if you really want something… you've just got to bite the bullet and pay that.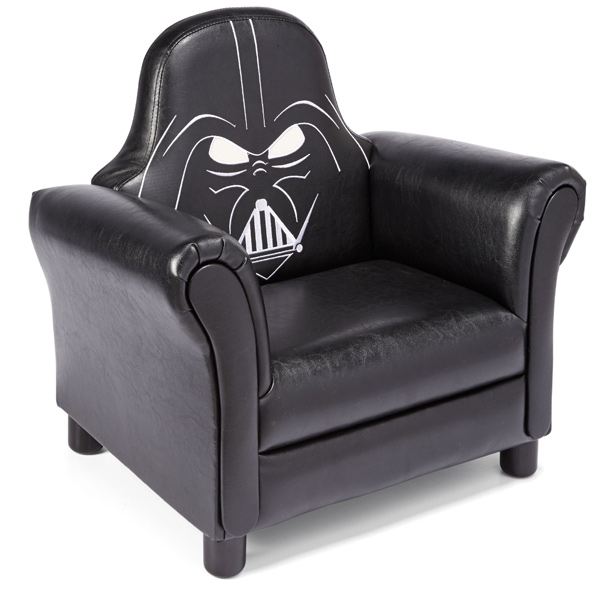 Darth Vader Chair!
What could be more relaxing than resting your weary body in a gorgeous upholstered armchair with DARTH VADER'S MASSIVE FACE ON IT!!? This Star Wars Darth Vader Upholstered Chair can be had for only $89.99 from Sears.ca –wouldn't it look fab in a fan's room? Don't forget to check for Sears coupons here before you buy – there's a chance you can save at least $10 on this order.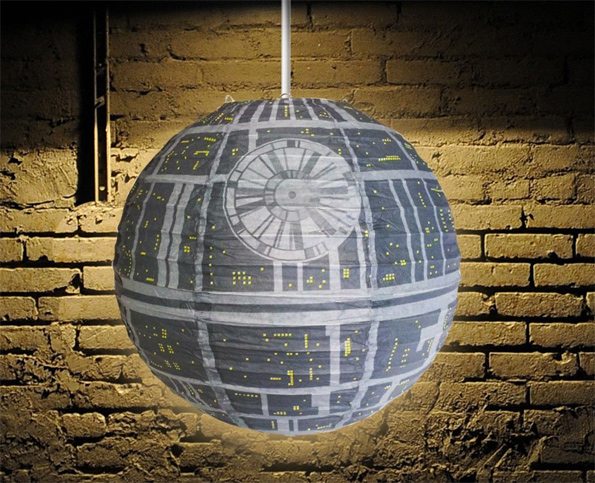 Death Star Light Shade!
This Star Wars item is a 30cm wide paper light shade - a Death Star Light Shade! I've found it for sale on popular UK retailer IWOOT – these folks will ship your order to Canada. It comes to £10.08GBP including shipping, which equates to around $20.31 in Canadian dollars. However, if you buy something else and bring your order over the £10/$20 mark, then you get free shipping anyway – that might be worth considering.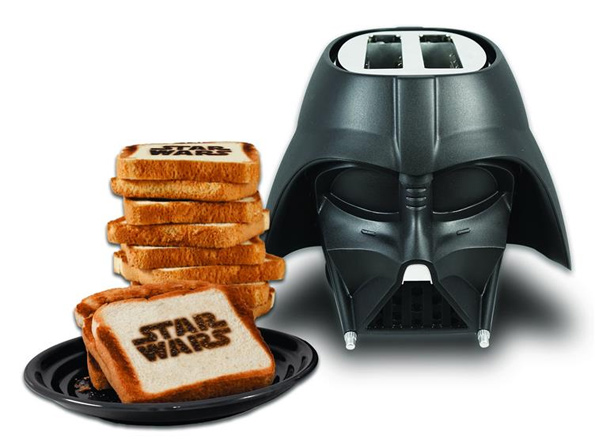 Darth Vader Toaster!
I can picture it now… the aroma of freshly toasted bread, the scent of warm butter melting, and the noise of Darth Vader breathily trying to eat toast through his helmet! Over here at Staples.ca, you can buy a brilliant Darth Vader toaster for only $49.98. This toaster is not only in the shape of Darth's familiar helmet, but it also toasts the Star Wars logo on to your bread of choice!!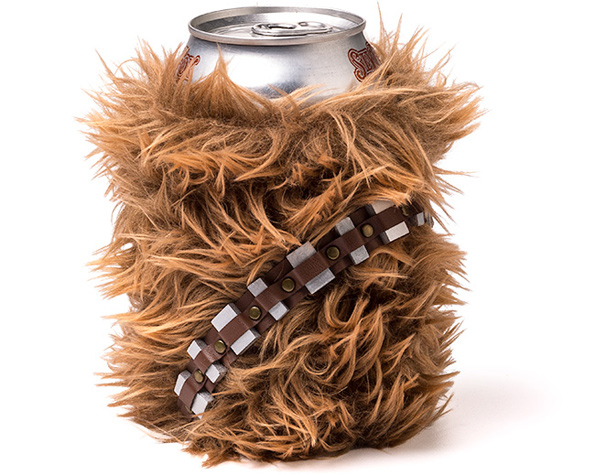 Chewbacca Can Cooler!
It may be winter but that doesn't mean people aren't still drinking cans of pop or beer! This Chewbacca can cooler will keep your handies from getting cold while drinking. I love it!! I'm referring you over to Thinkgeek again on this one – it's not available from many stores. The can cooler is only $10.39 there. If you order it alone, it would come to $23.62US (CA$31.37) with shipping.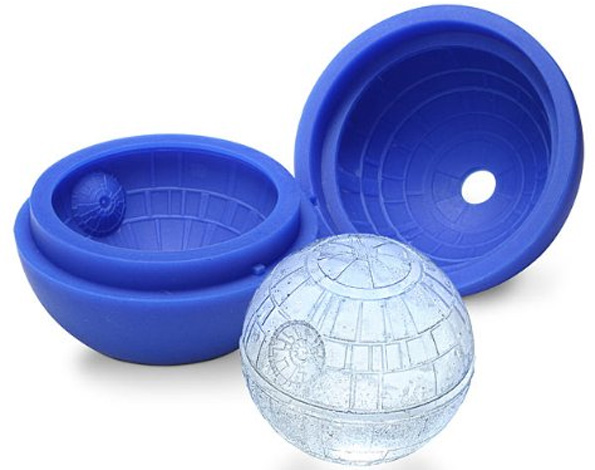 Death Star Molds!
For only $7.20 with free shipping on Amazon.ca, you can buy this set of two Death Star molds! You can use these molds for anything you wish, from ice to chocolate. Cheers!! And apparently, if you drink whisky, I heard that circular ice balls can actually promote a better drinking experience – keep the whisky cool without watering it down as much as regular ice cubes…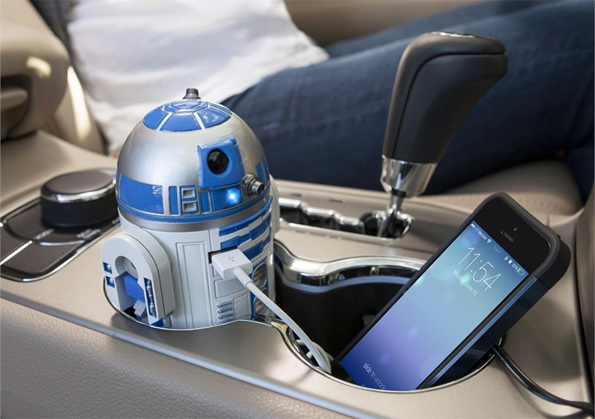 R2D2 Car Charger!
Oh isn't this the cutest!? Grab this little teeny tiny R2D2 car charger for only $39.95 with free shipping from Chapters Indigo online. It's actually a USB charging port, so it should work with many of your devices.
Got any other ideas for Star Wars gifts this Christmas?