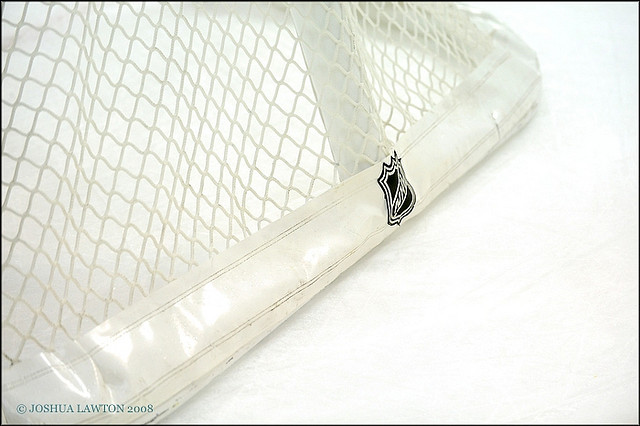 Hockey season will be upon us soon. Are you ready? I'm sure you're always ready for hockey, but do you have the right apparel? You don't have to spend big bucks on jerseys and tees of your favourite teams as Sport Chek has a fantastic deal on right now. They have a number of hockey-based tees and jerseys on sale for at least 50% off.
I have a friend who gets the whole family outfitted for the Leafs games. Himself, his wife, his kids, his grandkids and his parents all wear a Leafs jersey to watch the Maple Leafs lose once again. Ok, I shouldn't say that, as I am from Toronto and I always support my city's team. I can't imagine how much he spent to do that, but if you wanted to do it, you should check out the sale at Sport Chek and save some money.
Let me tell you what I've found!
The female Leafs lovers out there will appreciate this lower arch tee in grey. It is simple, fitted and does the perfect job of telling everyone who you are cheering for. It is now only $7.41.
For the kids who love the Leafs, get the Bolland P.A. youth tee in blue for only $7.41.
While it seems like I might think Toronto is the only NHL city in Canada, I know this isn't true. There's Calgary too (and more), and this Calgary Flames Reebok inspired short sleeve tee for women is really cute. Get it for only $11.16.
You also don't just have to stick to Canada here, as there are a number of NHL tops available for all teams in the league. You'll have to search out each team to see what's on clearance and it will be clearly labelled "minimum of 50% off".
I have yet another bonus for you, which makes this deal that much sweeter. Bargainmoose has an exclusive coupon for absolutely free shipping from Sport Chek. This means if you only wanted to spend $7.41 on just that one t-shirt, you can, and you don't have to worry about getting up to $99 or paying fees!
Photo credit: Joshua Lawton
(Expiry: unknown)