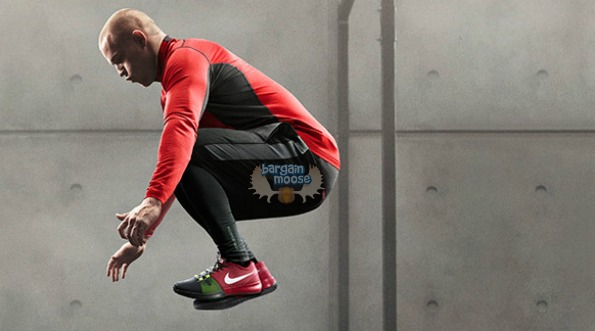 Sportchek is celebrating their 40th anniversary with a giant sale! They have up to 60% off a number of doorcrashers, and the doorcrashers will also get free shipping, with no minimum. Normally you'd need to spend $99, so this is lowering the bar, a lot!
There are a number of categories in this sale, although most of them are in the 40% and 50% off range, which is still quite a discount. There is one 60% off discount, which is on the Bolle Nova II adult snow goggles. These were regularly $69.99, now $27.99. I tried to price compare but couldn't find this exact style anywhere else. I did find other Bolle goggles and the price ranged from $25 to $80. I know when I bought my Bolle snow goggles around 15 years ago, they were over $50, so I think this is a great deal. I may pick up a pair for myself since my boys are learning to snowboard this year, and I might head out there with them.
I might as well get my husband out there too, and he'll need a helmet to protect that precious brain of his and there are two K2 Clutch men's helmets on sale for 50% off, regularly $99.99, now $49.99.
If you are looking for jackets, there are doorcrashers for men, women and kids. This Firefly Joey 3-in-1 jacket interests me for my boys, especially my middle son who somehow doesn't have a hand-me-down jacket right now. I love it because he can wear all parts on the coldest days or just the shell liner on cool days. This was $149.99, now $89.99 and it will still get free shipping even under that regular $99 minimum. If you spending $90 on a jacket, you really don't want to waste your time and money trying to find a way to fill your cart to avoid shipping fees.
(expiry: unknown)