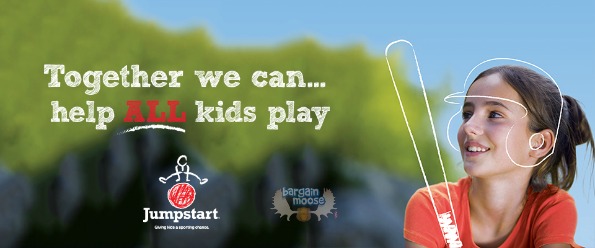 This works out to be a great deal for you and for the Jumpstart charity. Buy a mini soccer ball or volleyball for only $2 and you'll get free shipping on your entire order.
Normally, you'd have to spend $99 to get free shipping, but this time you only need to spend $2 (plus whatever else you are looking to buy). Your $2 donation to Jumpstart gets you the mini soccer ball or volleyball, plus the free shipping.
Jumpstart is a program that gives children who can't afford it, the funds for registration, equipment and transportation to their sporting activities. This organization has given over 500,000 children the chance to play sports and I think that is amazing. Sports are expensive, very expensive. I don't have a child over seven and I've spent thousands already putting my children into their desired sports and this is just the beginning. It gets more expensive as they get older.
Choose from either the 2.5" red soccer ball with the Jumpstart logo, or the 2.5" mini volleyball in red with the Jumpstart logo.
While you are shopping, check out the 25% off O'Neill apparel and swimwear sale or the 25% off Columbia and Mckinely apparel sale.
(Expiry: Unknown)
 Bargainmoosers, how much do you spend on your kid's activities each year?