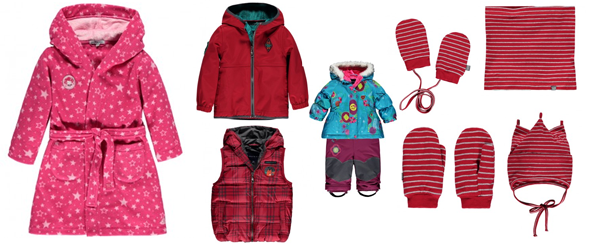 Ever heard of Souris Mini? It's a Canadian boutique that sells a range of adorable kids' clothing, a store which I discovered a few months ago. Since then, I've been keeping my eye out for bargains so as I could make sure to tell you guys about the deals. Just now, Souris Mini has started a new clothing sale in which you can get up to 40% discount on select items! I emailed them to see if they could do a little extra for the lovely Moosers, and they've given us an exclusive coupon code for free shipping on ANY order - no minimum spend required! Yay!!
Click here to shop @ Souris Mini now!
Coupon Code: MOOSEKIDS
Discount: Free shipping, no minimum
Expires: 23rd November 2015
The sale section is split into four areas, which I will link to here:
On the above landing pages, they actually state "40% off" but I can find items actually at 50%! I actually have to hide my credit card away here – some of the clothing is really fashionable and affordable too. I'm going to choose one item from each category that I personally love.
For a girl – look at this adorable star print fleece bathrobe which was $34.95 and it's now down 40%, to only$20.97. My five year old daughter would LOVE this one, indeed.
For a boy – there is also 40% off this gorgeous red Hooded Softshell Coat. It was $79.97 and it's now $47.97. I'd easily pay that amount for a good quality coat for a young one.
For a baby girl – this Flower's Cloud Two-Piece Snowsuit is a little pricy, but it's it fab!? It was $194.95 but it's now dropped by 30% to only $136.47. Would you pay as much as that for a snowsuit for a little one?
For a baby boy – I like this Hooded Quilted Sleeveless Vest, would be a great little vest to wear over some base layers. It was $49.95, it's had a 40% price drop, it's down to $29.97 now.
Shipping is usually free if you happen to be spending $75 or more. Smaller orders have a flat rate fee of $9, so it's a really good saving with our exclusive coupon! There is also a FREE store pickup option, but that would only be good for those of you in and around their locations in Quebec.
What do you think of the clothing from Souris Mini?
(Expires: unknown)