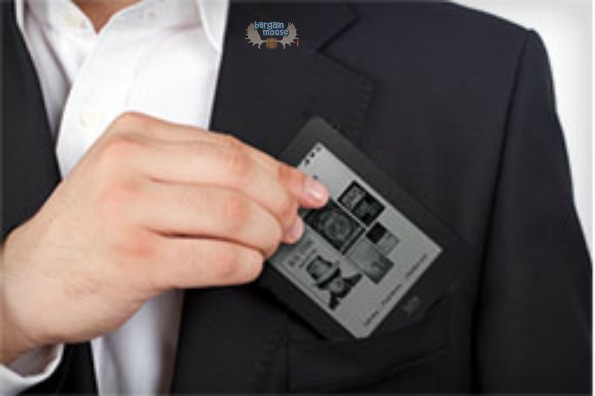 There is a very hot deal at the Source right now, getting you a Kobo mini e-reader for only $29.98, and it is on today only.
The cheapest I could find this mini e-reader was $50 and I found it for as much as up to $55. This makes this quite a phenomenal deal. Like I said, it is for today only and I wouldn't wait too long as it will sell out rather quickly if my deal spidey sense is correct.
The mini is the perfect accessory for anyone's purse or bag, so you always have reading material ready. The screen is 5" large, so still quite easy to read on, especially with it being non-glass and no-glare. It is a touch screen and the unit has built-in wi-fi so you are able to download even more books on the go or at home.
I recently took a business trip away where I took two flights and had lots of time waiting in between. These days airlines charge for any checked luggage, so you really need to pack what you can in the two carry-on pieces you are allowed. I had to take my five-year old laptop, which is quite heavy, plus the accessories for it and all my clothing and toiletries. My bag got quite heavy. Adding a tablet to it just might have pushed me over the edge. This little mini e-reader would have been perfect just to hold in my hand or in my small purse or even in a pocket. And for the price, it is a no-brainer of an item to buy.
You'll also score free shipping on this one, as the cost of the item is over $20.
(Expiry: 17th May 2014)