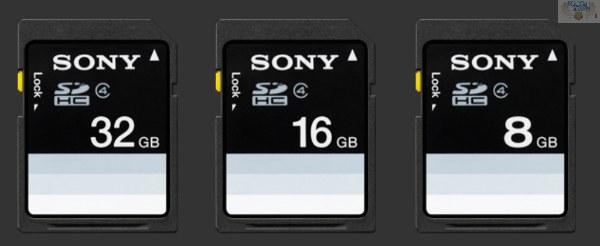 Sony knows electronics: and they are known for their high quality. Right now at Sony Style Canada you can get 50% off all Sony HDSC memory cards (not including micro). They have a wide range of cards from 32 gig down to 2 gig - so finding the size you need shouldn't be difficult.
In my house Sony dominates. We have a Sony Playstation 3, a Sony Bravia flat screen TV and a Sony a390 DSLR camera. The quality is unfailing and we are very happy with everything. I personally want one of the big Sony HDSC memory cards some day. The 32 gig one runs $189.99 regularly and is currently on sale for $99.99!
One of the really cool things about sony cards is their free software:
Sony offers file rescue software which can recover photos and videos that have been accidentally damaged or deleted on the card2. File rescue now supporting AVCHD files. x-Pict software is included in all Sony SD cards and can be used for creating customized slideshows of your images.
Sale ends ?