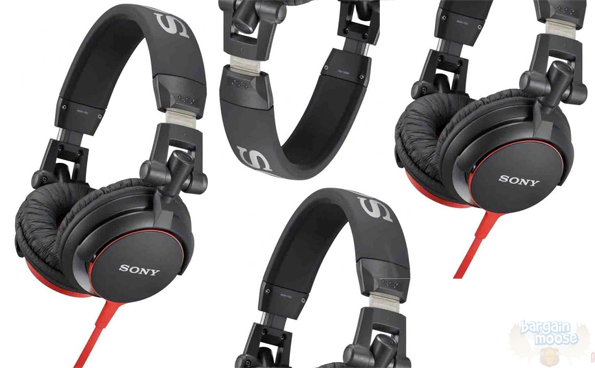 If anyone is in the market for a new set of headphones that aren't too pricey, check out the deal on these SONY MDRV55R DJ Style Headphones from Walmart Canada. Originally priced at $128, you can pick up these babies for only $48 right now!
With this type of deal on Walmart.ca, we sometimes see stock sell out incredibly fast. If you are at all interested in buying these Sony headphones, buy now and think later.
Free Shipping
I have a sneaking suspicious that since Walmart raised the free shipping threshold to $50 a few weeks ago, they've been a lot more careful in setting price points for items like these headphones. These headphones are only $2 under the free shipping threshold. This means it would be a good idea for you to throw another filler item in your shopping cart to bring it up to that level – then you'll get free Canadian shipping to your home, to most areas in Canada.
Alternatively, you can order online and collect at store for free. But why do that, when there is a plethora of items that you could throw in your cart in order to obtain free shipping? For example:
The last item there would be ideal – it brings your cart up to $50 exactly, meaning you get it all shipped to your home for free.
Price Comparison
The prices elsewhere online in Canada for these SONY MDRV55R DJ Style Headphones are quite a bit higher. The next best price online is $65 from Amazon, and prices go right up to above $100 from many other online retailers such as The Source and Memory Express. Good deal, Walmart!
(Expires: Unknown)