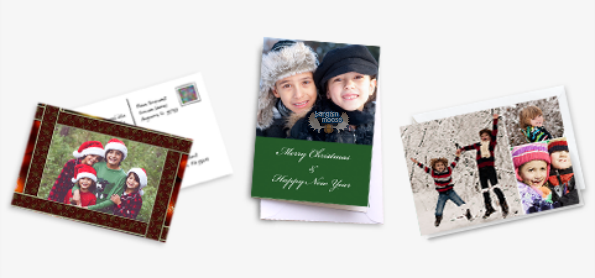 The clock is clicking for you to get your photo gifts ready and shipped on their way in time for Christmas. Just to remind you, Snapfish has a pretty sweet exclusive with us that will get you free shipping with no minimum purchase with promo code. This exclusive started yesterday and is good for two weeks, so you've got a little bit of time to get working!
Click here to shop @ Snapfish.ca now
Coupon Code: MOOSEFREESHIP14
Discount: Free shipping
Expiry: 15th December 2014
This code can really save you big money depending on what you order. Each item has its own shipping charges and there is no threshold to obtain to get free shipping. This means that the more you order, the more you pay. But, not today. With our exclusive coupon code, you'll get all of your shipping charges waived, no matter how much they are.
I added a canvas and a mug to my cart just to see if I could get free shipping even on the items that have the highest rate of shipping. The canvas normally ships for $9.99 and the mug for $4.99. I was discounted $14.98 by adding the coupon! That is a significant savings for shipping fees.
Unfortunately, even though we have a few coupon codes for Snapfish, including another exclusive, you can only choose one code to use. If you are ordering quite a bit, you might want to see which coupon code saves you the most money.
If you are looking for fun gift ideas that you can personalize, Snapfish has them all laid out for you in neat categories. The gifts for kids has a few fun ideas and I'm considering getting my kids their ownbag tags to go onto the new suitcases I recently got them during a Black Friday deal. Considering the shipping on a $7.99 bag tag is $4.99, this coupon is the best I can get saving me $5.
You can get a good look at all of our exclusive coupon codes in the forum, as well as see what else Snapfish has to offer. You also will want to see what other stores ship for free and get more info about our No Minimum Monday event, which is happening very soon.