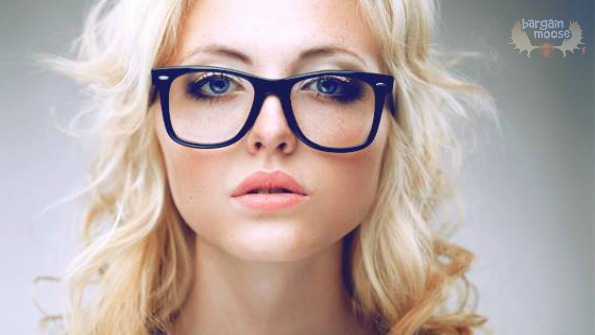 Need a new pair of glasses? Wish you had a second pair for those days when you can't find the first or want a different look? Buy one pair of glasses at Smart Buy Glasses and get the second for free.
You don't need a coupon code for this sale, you just need to pick a pair of glasses (marked buy one, get one), then add a second pair (also marked buy one, get one) and you'll get the cheaper pair free in your cart.
I really need a new pair of glasses. I don't care for my glasses like I should and mine are scratched, chipped and don't fit right anymore. I also never know where my glasses are. I wear contacts on most days, so on the days I do wear my glasses, I take them off before bed and the trolls steal them, because in the morning I have no idea where they are. The trolls could be my children, they could be the mythical borrowers who live under my floorboards. Either way, I have spent many an hour trying to find my glasses. Also, because I wear contacts, I often venture out of the house without my glasses. If ever anything happens to my contacts (and it has), like it pops out or gets dry or whatever, I have no way to get home because I can't drive without being able to see. I'd love to have a second pair of glasses always stored in my purse.
Smart Buy Glasses has a wide selection of glasses available, whether you like a heavy plastic frame or a lighter metal frame. I've tried both and while I like the look of the wider frame, I found it too heavy on my nose. I've also tried light versus dark frames and I find the light not as flattering. These days people like to flaunt their glasses, not hide them and I find it really brings out people's eyes when you complement them with a dark-framed set of glasses.
You can refine your search by brand, shape, purpose, frame type, colour and more, so if you know exactly what you want, you don't need to browse through hundreds of glasses to get there. You'll also get free shipping, which is a nice bonus and a $25 lens kit for caring for your glasses.
(Expiry: unknown)