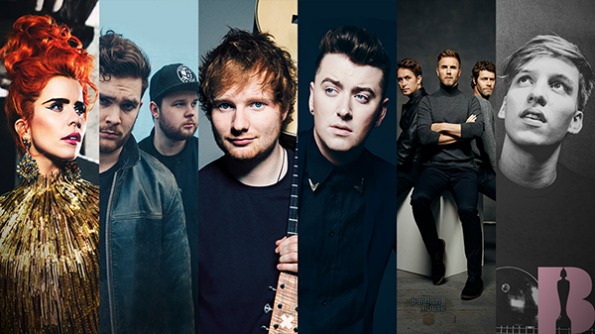 Google Play is giving out six free songs in celebration of the Brit Awards. For those of you not familiar, the Brit Awards are the British equivalent of the American Grammy Awards.
I am very pleased with this giveaway as the songs are not from obscure artists that no one has ever heard about these days. Rather, you are getting popular songs from major artists. All of these songs were recorded live at the BRITs.
Here is the list of songs you can download for free:
Sam Smith - Lay Me Down
Ed Sheeran – Bloodstream
George Ezra – Budapest
Paloma Faith – Only Love Can Hurt Like This
Royal Blood – Figure It Out
Take That – Let In The Sun
I only know the first two artists in the list. For me, this is such fortunate timing. While I was introduced to Sam Smith a bit ago, I only found out that he was the artist behind a few of my currently favourite songs. I will certainly be downloading Lay Me Down, as it is not a song I currently have. Sam Smith's voice is amazing and I love the heart and soul he pours into his music.
Ed Sheeran only came onto my radar a month ago. A friend of mine, who loves music as much as I do, was sending me song suggestions and I was sending him suggestions too. In one way, we were playing "do you know this band" and in another, we were genuinely interested in introducing each other to new music. Ed Sheeran was a first for me as Royal Wood was a first for my friend.
This is a great list of songs, though I cannot vouch for the other artists. I suggest trying them all because free music is great. It does not cost you a cent and you can always delete the file if you do not like the song.
(Expiry: 4th March 2015)