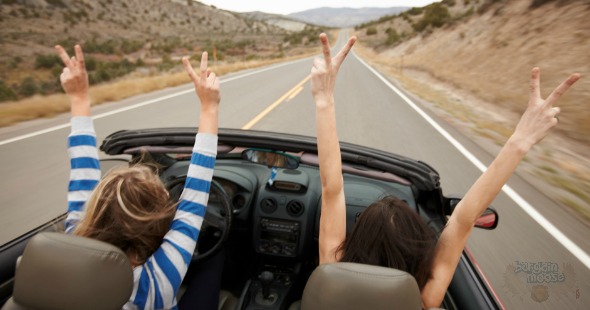 Summer weather brings breezy drives and road trips. Why not listen to the radio commercial free by subscribing to Sirius XM Radio Canada? Right now Sirius XM has a promo code that will get you a 3 month subscription for totally free, if you are a new member. Just enter the code when you sign up online and voila - enjoy your road trip with your favourite satellite radio station.
Click here to sign up for free @ Sirius XM Radio Canada
Coupon code: FREE3M
Discount: 3 month subscription for free
Expiry: Unknown
Unfortunately, my truck is "new to me" but previously had a Sirius Radio subscription, so this promotional code will not work. I did get my mom to try the code though, and it worked for her. To enjoy 3 free months of satellite radio, you must be a new member. You will also need your 8 digit Radio ID which can be a little difficult to find. On newer vehicles, turn to Channel 0 on the XM option to see your Radio ID. On older vehicles, refer to this list I found on the Sirius Radio website.
There are also two other coupon codes available right now to get you a discount if you already have a subscription. These codes will allow you to get Sirius XM Satellite Radio for $2.49/month (for 3 months) or $79.96/year. For the 3 month subscription, enter the code SOUND24. For the one year subscription, enter the code SOUND79. Including the royalties, these codes will work the price out to $14.28 total ($4.76/month) plus tax for 3 months, or $107.20 ($8.93/month) plus tax for the entire year. When you think about it, that is much better than the original cost. Here is a look at the regular costs from XMRadio.ca:
Annual Select $175.89 + royalties and taxes
Quarterly Select $47.97 + royalties and taxes
Monthly Select $15.99 + royalties and taxes
Monthly Mostly Music $9.99 + royalties and taxes
I guess that just leaves the question - would you prefer the "Mostly Music" or "Select" subscription? Mostly Music has 66 channels of commercial-free music plus other channels like Canadian news and talk shows. This option is only available by month-to-month basis. The Select subscriptions can be ordered monthly, quarterly or annually. This subscription will give you 120 channels of commercial free music as well as other channels like sports, news and entertainment shows. My dad likes to listen to the comedy channels, so he opted for this version. This promo code may only apply to the "Select" subscriptions, since "Mostly Music" can only be purchased as a per-month subscription.
You can check out all of the SiriusXM coupon codes in our Bargainmoose forum.