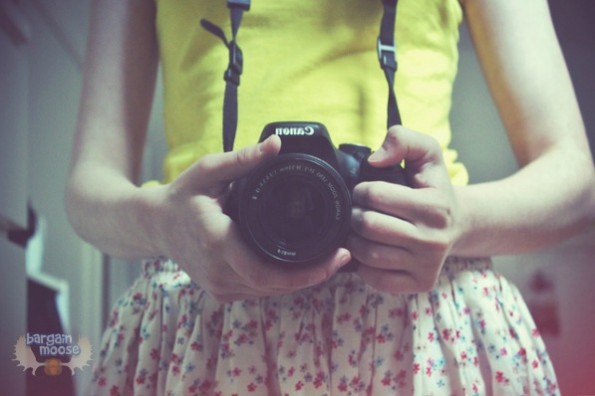 Have you been spending a lot of time behind your camera lens this summer?  Or have you paid for beautiful photos that you are able to print yourself?  Now is the time to create a statement piece for your home with this great deal from Shutterfly: 1 free 16" x 20" print.  That's a savings of $17.99! You'll just have to pay for shipping.
Click here to shop @ Shutterfly.com now
Coupon Code:  PRINT4U
Discount:  1 free 16" x 20" print
Expiry:  23th July 2014
I've recently moved from a two bedroom apartment to a 4+ bedroom house and let me tell you, decorating is going to take forever!  I've already mounted all the art and photos that I have and the grand majority of my walls are bare.  I'm totally taking advantage of this freebie from Shutterfly to get a large photo print to hang on the wall in my home!
Shipping on this is $5.99.  It's important to note that since Shutterfly is shipping from the United States, you are responsible for any taxes, duties, or customs fees that may be required at the time of delivery.  Shipping to Canada also varies based on what you order, but again, a total cost of $5.99 for a large print?  Sounds like a good deal to me.
While you're checking out the free 16" x 20" print, deal, make sure to look for the other codes Shutterfly has out right now:
I live out in the middle of nowhere and have really questionable internet service.  I have a VERY hard time uploading my photos to sites to print.  I actually haven't successfully uploaded a single photo to Costco's site in the 3 months I've lived here.  Shutterfly's upload was quick and easy, even for me.  I like that.
If you haven't used Shutterfly before, there is a bonus offer available as well.  All new registrants get 50 4x6 prints free.  Now is a great time to add to your photo albums or scrapbooks.  Heck, with free prints I might just let my kids near them with some scissors and a glue stick!
Check out the Bargainmoose forum for more Shutterfly.com coupons.
(Photo credit: Martinak15)