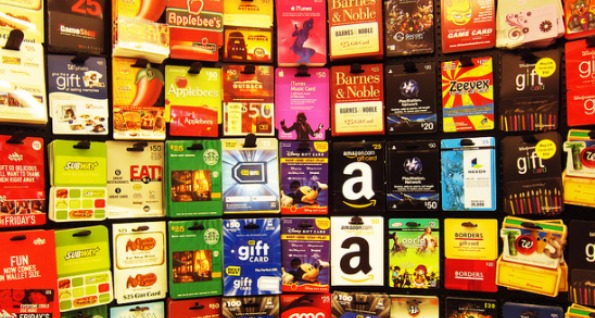 One of the most anticipated events that Shoppers Drug Mart has to offer is back again this year.  Buy at least two gift cards totaling $150 or more and you will get 8,000 bonus points.
This offer has been on the past three years now and is so popular that they actually run out of gift cards by the end of it.  It is being offered from November 9th -15th.  It doesn't say whether the points will be added instantly or not, but they are usually added within a week of these deals.
Getting 8,000 SDM Optimum points is the equivalent of $10 on regular days to redeem, or $15 on Redemption days.  What makes this offer so popular is that there are so many reasons to buy gift cards.  I head in and buy gas gift cards because it is something I would be using anyway. Instead of using my credit card at the pumps, I use the gift cards. The same goes for Christmas gifts. I buy a lot from Toys R Us at Christmas, so why not buy a gift card and use it instead of just cash or debit? By getting my gift cards ahead of time, I get the bonus points and use them for things I already need.
I also give away a lot of gift cards at Christmas time.  Why not buy them at Shoppers Drug Mart, since I get something in return for them?
You will be allowed just 8,000 bonus points per order, so if you are buying more than $150 worth of gift cards, I suggest splitting your order up.  For example, if you get $300 worth in one order, you will just get the 8,000 points, but if you split it into two orders of $150 each, you will end up getting 8,000 for each making the total 16,000!
(Image credit:James Currie)
(Expiry: 15th November 2013)