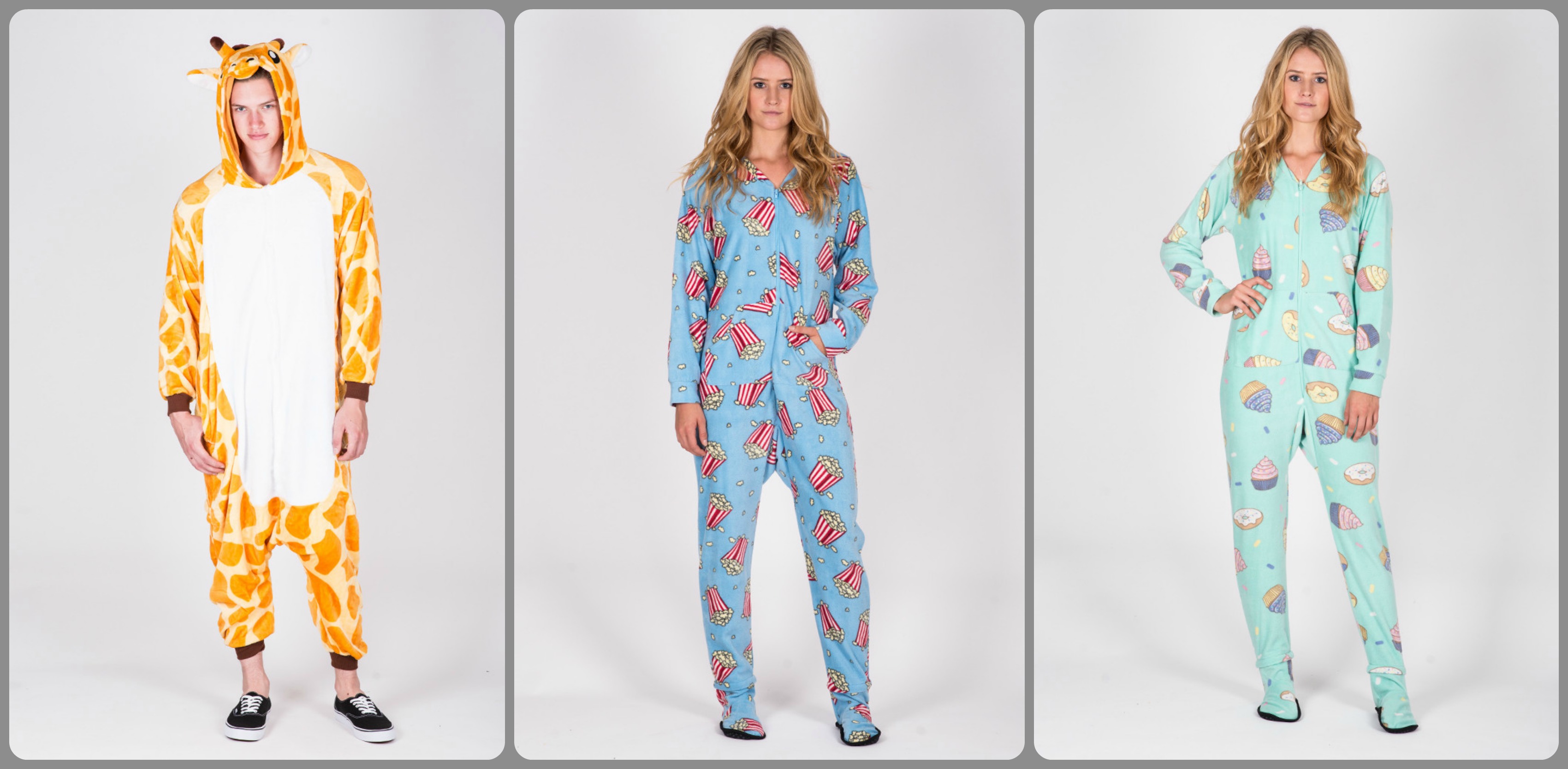 Are you looking for some comfy onesies or pajamas to wear on Christmas morning? Check out the Kozies available at Shop.ca right now. During the Shop.ca sale, all Kozies are discounted by 50% off at the check out process, which means you can pay as little as $25. Plus you will even get totally free shipping with no minimum purchase.
The Kozies on Shop.ca range from $50 to $70 regularly, which means you can pay between $25 and $35 for an adorable Kozies onesie of your very own. Now these would either look great wrapped up as a Christmas gift and put under the Christmas tree for someone special, or you can wear them yourself while you open up your gifts with the family. Either way I bet they are super comfortable, and now they are also super affordable.
My favourite has to be the Kozies Extreme Unisex Giraffe. It is available in two sizes: small/medium and large/extra large. This adorable outfit would have me wearing it all day every day. It looks super comfortable and I love that it looks like a giraffe. It was originally $70, but with the 50% off discount it will be just $35.
If you are looking for something a little more ordinary to wear to bed, then check out these Mint Ladies AOP Kozies! They have cupcakes allover them - so adorable. They were $50, but with this Black Friday discount they are just $25. There is also a similar pair with popcorn allover them. These Popcorn Unisex Kozies would be great for movie night at home with your loved one. Don't you think?
Shop.ca offers free shipping and free returns on any and all purchases, with no minimum purchase. So even if you snag one of these Kozies you will still get free shipping right to your front door. That definitely turns up the heat on these offers. Plus Shop.ca has rather quick shipping, so you will definitely receive these adorable PJs in time for Christmas. I can't wait! There are so many adorable Kozies to choose from, I bet you can't pick just one.
Moosers, would you wear one of these Kozies from Shop.ca?
(Expiry: Unknown)