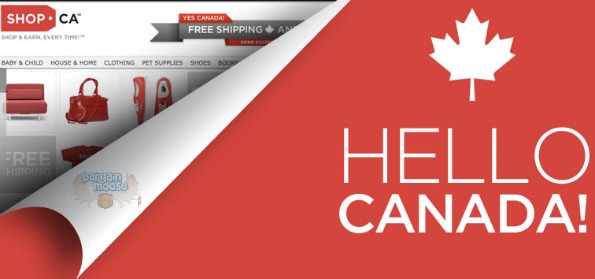 This is a reminder to all the Canadian online shoppers out there! Shop.ca has announced they WILL launch on June 7th! The true reminder is that if you sign-up before they open, you will earn $10 in SHOP.CA Rewards to spend on your first purchase of $100 or more.
The main features of Shop.ca will be:
our own Canadian shopping mecca
free shipping on orders of $40 or more
free returns
Earn up to 2.5% of all your purchases in SHOP.CA Reward Dollars
Earn 5X SHOP.CA Reward dollars in your first year
I am a bit annoyed the launch got pushed back. It was suppose to open in May, but due to unforeseen circumstances, the launch got pushed back. I leave for vacation on June 7th, so a poor day to have one of the greatest shopping websites for Canada opening! Ah well, at least our Moosers can enjoy it.
Be sure to sign-up before the 7th to get your $10 shop.ca rewards.