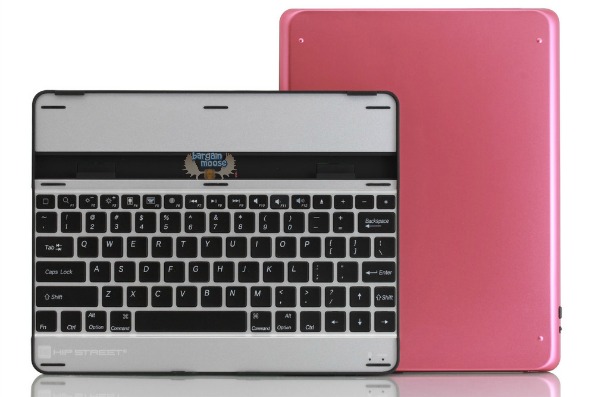 Shop.ca has a fantastic deal on a Hipstreet iPad 2/3/4 bluetooth multimedia keyboard case for only $24.99, was $79.99. As always, I price compared this baby for you and found it for $79.99 at The Source, $58.67 at Amazon, $38.88 at Canada Computers and $69.99 at Sears. As you can see, there is a wide range of prices, with none coming as close to as low as Shop.ca.
The only thing you really might want to know is that this case comes only in pink at Shop.ca, so depending on how you feel about colours, this case could or could not be for you. Personally, I love the pink as it is bright and cheery (and cheap!).
It is ultra thin and made out of durable aluminum, so it fits perfectly with your iPad. The bluetooth keyboard is simple to connect and has a long operating distance of 10 metres. The case automatically wakens and puts your iPad to sleep too. Can it do this with my kids too? A long lasting lithium battery comes with this item as well.
There are no reviews available on Shop.ca for this product, but there is one five-star rating.
Shipping is free too!
(Expiry: Unknown)