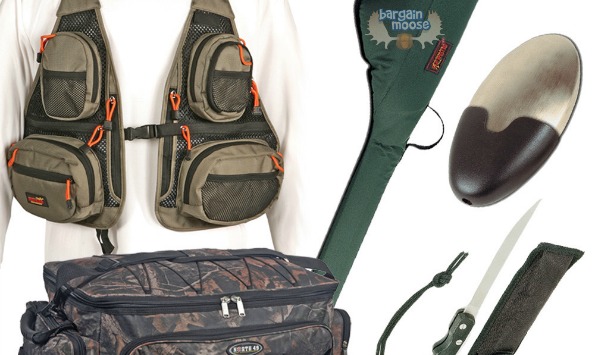 Until tomorrow morning, get the exclusive World Famous Father's Day Fishing Package for only $114.99, regularly $169.99.
My husband has never really fished, but my oldest son absolutely loves fishing, so my husband has promised he would take him out this summer. This would make a great gift for my husband from my son, as it really is the gift of time spent together.
It includes all of the gear you need to go on a fishing trip including a fishing vest, cooler, rod case, soap and a folding fillet knife. I wonder how cool my son would think it would be to fillet the fish he caught too!
The Lakota mesh fishing vest is comfortable and breathable with neoprene shoulders to help with heavy loads. It has a multitude of zipper pockets and a fishing net attachment point. One size fits all. The cooler is a camouflage jumbo cooler with a reflective metal finish on the inside and fitted with additional pockets and a detachable top carry strap. The casting roll rod case will accommodate your rod/reel combo up to 96". The stainless steel odour off soap is used to remove the fish odors from your hands, but you can use it on anything. It is a safe and non-polluting alternative to traditional soap and has its own carry case.
Shipping is free!
(Expiry: 31st May 2013)