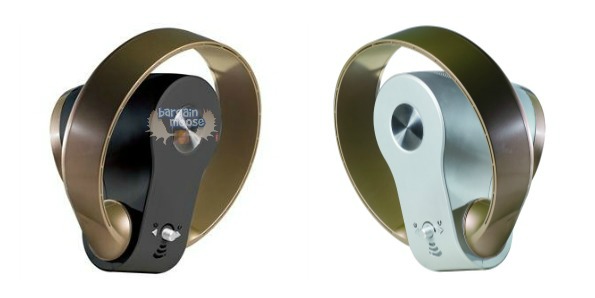 Buy a Direx bladeless fan, already 44% off, and get the second one absolutely free at Shop.ca!
Here's the thing, if you only need one fan, you can get it cheaper elsewhere. I've seen it for only $99 at a few places and Shop.ca is offering it for $139 (was $249). But, when you buy two and get one free, that makes the cost per unit only $69.50 each, so that is a much better deal. I'm sure you can think of a few places where you need a fan in your home and office.
In black and gold or silver and gold, this fan is safe, sleek and powerful. With no blades to clean, this sleek fan looks great on a desk or mounted on a wall. It folds up easy for effortless portability. With a constant stream of air and no blades to chop the air, you'll get a constant cool breeze from this fan.
Shipping is always free at Shop.ca, which also makes this a better deal than other places that may charge for shipping.
(Expiry: Unknown)