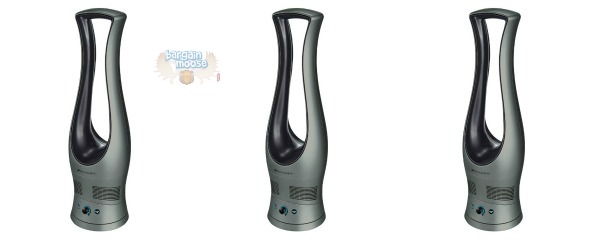 Get 40% off this lovely Bionaire Bladeless Tower Fan! Originally $99.99, the fan is now on sale for $59.99 with free shipping from Shop.ca.
I price compared this boy with Amazon.ca which has a very comparable Bionare Bladeless fan (but table size not tower size) listed for $98.26. I think that Shop.ca is offering a very good deal. I love the Dyson bladeless fans - but if you can't afford a Dyson this is a wonderful alternative.
Features:
Infinite speed settings
Oscillates for wide area coverage
One hour sleep timer
Safe and easy to clean because it is bladeless
Size: 20 inches (51 cm tall)
Limited three year warranty
I am obsessed with fans right now because my primary fan broke. It didn't exactly break.... but when I turned it on low, the motor would stall and the blades would stop turning. I considered it a fire hazard and decided to dispose of it. Which means... I need a replacement fan! A fan in my house is on 24/7/365 unless I am away on vacation. My body temperature runs somewhere around the boiling stage and I also need the sound of the fan to sleep. I am really interested in a bladeless fan because they are easier to clean, but have never tried a Bionaire. Any reviews?
(Expiry: Unknown)