Get 25% off everything at The Boathouse Store on Shop.ca. This sale includes famous brands like Fox and Element, as well as many others.
The brand Billabong is excluded from this sale.
I like Bench, and this nice Bench Deckstar S/S Tee Was $24.99 and now is $18.74. A great little tee to pair with shorts or jeans. I love the colour, kind of an eggplant purple.
Right now sign up and get $10 off your first order of $25, plus free shipping.
My first experience with Shop.ca did not go well at all, I must say. There was a major mixup with what I had ordered, with the supplier not having the item and the order never being updated nor cancelled to reflect that. When we brought our frustrations and the number of issues we had to Shop.ca's attention: their customer service team was awesome. They issued a refund, with some extra credit... and I received these beautiful flowers at my door a mere 7 hours after our communication! Thanks Shop.ca!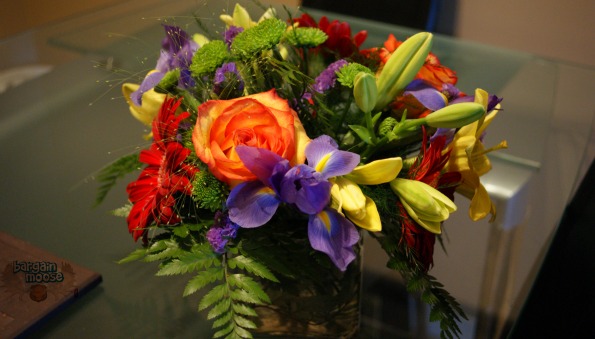 Expiry: 25th, August 2012