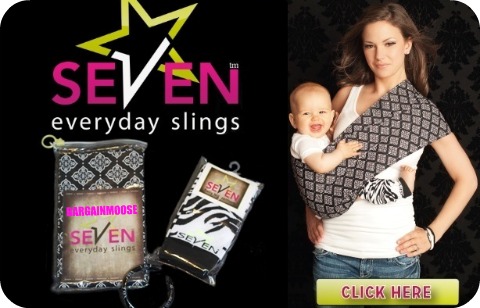 This is an amazing deal that Mooser Linda forwarded to us, thank you so much! You can get a Baby Carrier Gift Set, worth $72 for only $5 plus shipping. This works out to a total of $16.95 without sling insurance (just remove it from your cart if it auto pops in there).
Click this link to shop Baby Carrier Gift Sets from SevenSlings
Coupon Code: Christmas
Discount: ALOT
Expires: ?
The 3 piece gift sets includes the Seven Slings baby carrier of your choice, a color coordinated pair of baby leggings and an adult acrylic cuff bracelet with matching sling fabric sealed inside. Make sure to check their sizing to get the right size!
You can only get 1 sling discounted this way per order, but you can make multiple orders.
All prices are in US currency.