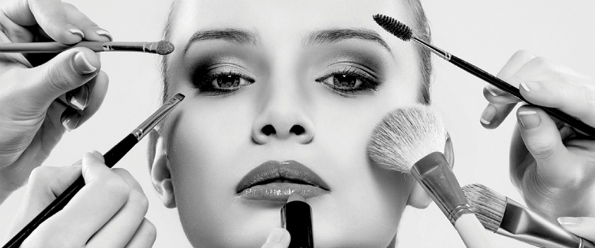 Sephora Canada has released a pretty nice coupon code for an extra 20% off sale items. I am a fan of any discount that stacks with items already on sale! Sephora offers free shipping on orders of $50 or more: it looks like that is before coupon so after coupon you should only need to spend $40 on items after discount.
Click here to shop the sale @ Sephora Canada now
Coupon Code: EXTRA20
Discount: extra 20% off sale items
Expiry: 31st December 2015
My favourite deals are bundled items that have a higher value than their original price. Let us start with an inexpensive bundle. TheSEPHORA COLLECTIONGift-A-Gloss Lip Gloss Sampler is on sale from $35 down to $24. I applied the coupon code in my cart, which brought the set down to $19.20. The beauty of this set is the value: it is worth $70. The Sephora Gloss Lip Sampler includes eight lip glosses. This is my top pick of the sale.

The SEPHORA COLLECTIONMake You Blush! Colorful Cheek Ink Gel Trio is already steeply discounted. Originally $23, this set of blush is on sale for $13. After coupon code, you will pay just $10.40. This set includes three mini translucent, long-wearing, buildable gel stains for your cheeks.
I wanted to top my cart off with a great deal and thisCiaté LondonSequined Manicure Kit on sale from $30 down to $15 certainly qualifies. After coupon code, pay just $12 for this gorgeous set. The kit includes everything you need to make your nails sparkly: 0.45 oz Sequin Glitter Grip, sequins, and a little black brush.
Together, these three items came just over $50 before discount so I also qualified for free shipping. Sephora offers a bonus three samples with every order, and you can pick the samples you want at checkout. Together, the three sets above will only cost me $41.60. I get three awesome gift sets, three free samples, and free shipping for that price.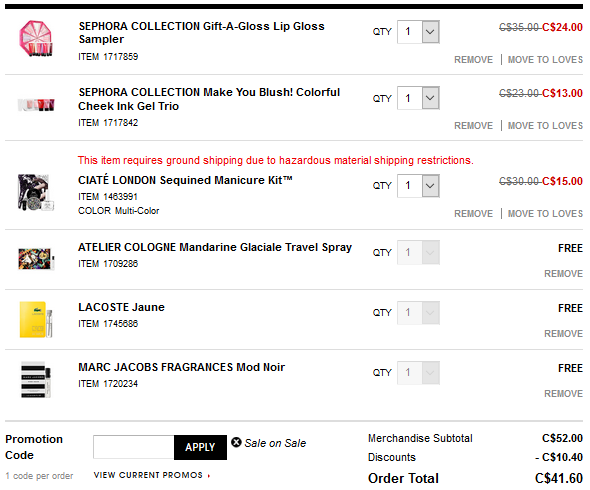 When we talk value - things get interesting. The first kit is worth $70 so the grand total would be $123 worth of goods for just $41.60. For Sephora, that is a pretty hot little offer and items are selling out quickly. You will want to take advantage of this deal ASAP. The coupon is only valid for two days more.