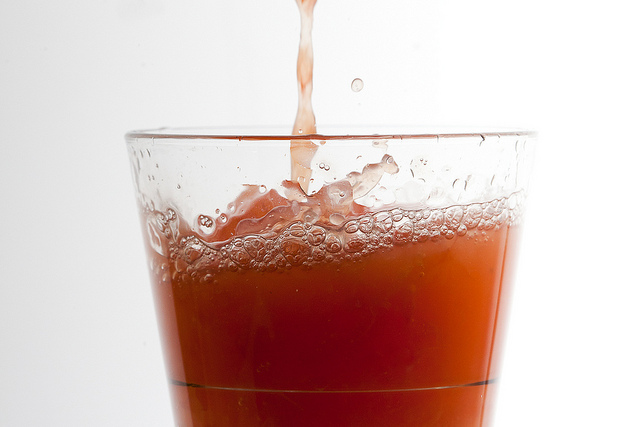 How are your new year's resolutions going? Feel like you need a little bit of tweak? I know that I need something more to get my fitness and nutrition goals on track. Juicing is one way to get nutrients into your body in such an easy and not to mention, delicious way. Sears has a fantastic deal on the Hamilton Beach Big Mouth juice extractor right now. Regularly $89.99, it is on sale for $59.99. I actually found the regular price higher at competitor stores, so that makes this deal super!
This big mouth juicer doesn't have a big mouth because it tells you pick up your socks and find a job. It has a big mouth that is an extra large chute for adding fruits and vegetables that don't have to be chopped into tiny pieces to be juiced. You can add 3" pieces into the chute, which means less work for you.
I think the biggest complain I have about my juicer is that it is so much work to clean up, but this one has a cleaning brush for easy removal of pulp and an easy to detach pulp container. Another way to keep clean up easier is to place a plastic bag (or paper) inside of the pulp container. That way you can just remove it and chuck it.
While we're at it, if you think juicing is too expensive, even with this deal from Sears, check out Claire's article on how to save money while juicing.
Need to hear about ways to use your juicer from those who know? This video is extremely informative:
Of course, I had to check to see if this was the best deal out there and it is. Best Buy sells it for $89.99. So does Future Shop. Amazon has it on for $99.99. Even Hudson's Bay has a sale on today on all Hamilton Beach appliances, but its sale price of $74.99 is far more expensive than Sears price.
Gotta love reviews like this, and there are lots like it:
I've had this juicer for about 2 weeks, and have made various fruit and veggie juices, and now (today) almond milk. I am seriously impressed by this juicer, particularly at this price point (and even more so if you can get it on sale!) -- I think I would be equally impressed with it if it had been twice its retail price.
Shipping is free on a $99 spend at Sears, otherwise you are paying a $7.95 shipping fee. Even with the fee on top, this is still a deal that beats the other stores. But, do yourself a favour and get your total up past $100 and save yourself that fee.
Photo credit: Ruy Sanchez
(Expiry: 5th March 2015)