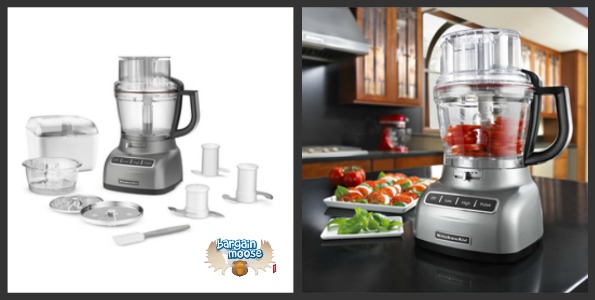 Get 40% off the powerful KitchenAid Artisan 13 cup food processor at Sears Canada. Now just $197.99 (reg. $329.99) in silver.
the food processor has lots of included accessories:
13 Cup and 4 Cup bowl size
13 cup (3.25L) chef's bowl, 4 Cup (1L) mini bowl, external adjustable blade, multipurpose blade, dough blade, dual shredding disc, slimline accessory case
This is back in stock online after being sold out all weekend long. At this hot price, who knows how long the stock will keep up?
I love my food processor, especially on days like today where I'm making a traditional ragout that involves a lot of chopping - saves so much time when you throw it all in the food processor!
Expires: 13th January, 2012