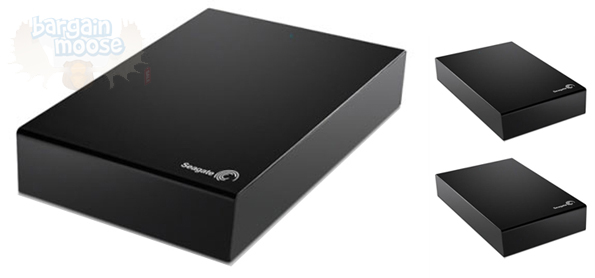 If you need more space to back up your files or your computer memory is getting filled up, Dell has sale on a 5TB expansion drive. The Seagate Expansion Desktop 5TB drive is on sale for $164.99 and if you enter the Dell coupon code KCMT5$TC6QK8MT you can get an additional $25 off. This makes for a total savings of $90 from the original price of $229.99, it's now down to only $139.99 with free shipping.
There are a few reasons to get an expansion or back-up drive for your computer. The most important one in my mind, is having secondary storage for the things that matter. I kept putting off getting an expansion or even a back-up drive until my computer packed up and then it was nearly too late. Fortunately someone got it all back for me, but it is always a good idea to back up your computer! In case you haven't used one before, the expansion drive is a really easy one to use. You just plug it in and drag and drop your files to store them.
Expansion drives are also useful because if you have lot of photos, videos and music, you don't clog up all of your computer's internal drive. For me, it adds up quickly because I love taking photos.  Then my computer slows down and it really impacts the quality of the performance of the machine. With the expansion drive I don't have to worry about keeping too much content on the computer itself.
When looking at a price comparison of other Canadian retailers the Seagate Expansion drive with 4TB is on sale at Best Buy, The Source and Future Shop are all selling for around $149.99 and up, so $10 more and with one terabyte less than the savings with this Dell offer. The other 5TB machines from some of these shops aren't on sale and still retail in the range of upwards of $200.
Some people I know have two drives especially if it contains precious photo memories. Often they choose to store them in different physical locations in case one fails, is lost or stolen. If you have been shopping around for a 5TB expansion drive at this price it would be a good choice to pick up a first or second drive.
(Expiry: 21st November 2014)