Savers Canada / Value Village: Get A 30% Discount In-Store!
Do you shop at either Value Village Canada or Savers stores? If so, here's a bargain that they have just announced. You can pick up a "super savers pass" or a "value pass" in-store. Once you have this, you can collect stamps on that card. Every time you spend $5, you get a stamp. Or every time you donate clothing or household items you get another stamp.
Once you have your card filled with 15 stamps, you can use it to get yourself a whopping 30% discount in-store!
Here's a large image of the promotion from the email if you want to read the full details: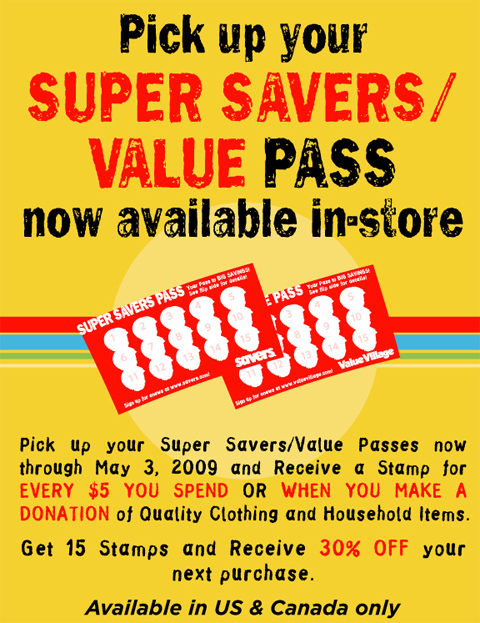 This promo will end on the 3rd of May 2009!
Value Vaillage and Savers sometimes have excellent bargains. For example, after Halloween, their kids costumes were hot deals.