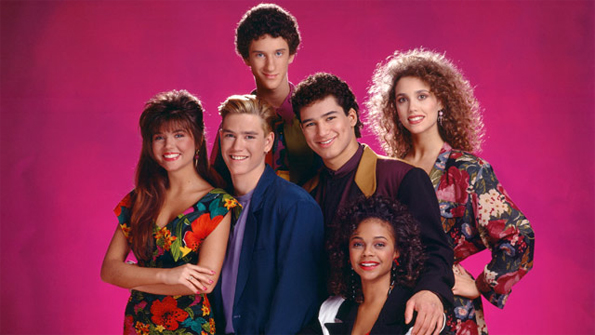 For today only, Amazon.ca has a great price on a great little piece of nostalgia – the complete DVD collection of Saved by the Bell! Originally priced at $61.99, you can get this classic TV show for only $27.49 with free super saver shipping.
In the above DVD deal, you are getting all four seasons of this show which actually started airing in 1989. Way back in April 2014, this DVD set had dropped to $24.99 for a couple of days, but I haven't see it that low since then. And as for a price comparison just now, the very same DVD boxset is $45 @ Staples, $46 @ Chapters, $50 @ Walmart. The Amazon price today is really great.
I am sure you are all familiar with the show, but just in case you are not, here's a quick blurb:
A TV show centered on six students and their years at Bayside High School in Palisades, California.
I was surprised to see that this show only gets a score of 7.0/10 on IMDB, I thought it would have gotten higher ratings.
I LOVED THIS SHOW!!! I was only aged 8 at the point when the show first started, but I don't recall watching it at that early age. However, it must have been the re-runs that hooked me, and created my first ever teenage crush… on Zack Morris, of course. Look at him now – still hot! Since Saved by the Bell, he's been in a lot of other TV shows which you will recognise such as CSI and Weeds. It looks like he never gets major roles though; they're usually single-episode, bit parts.
As for the other characters, actors and actresses, I recently spotted "Kelly Kapowski" (Tiffani Thiessen) with a fairly major role in the TV show White Collar. I've seen the first five seasons of this show and I am waiting for the next season to be made available on Netflix. And you know what? She's hardly changed at all – you can easily recognise her as Kelly!
(Expiry: 26th January 2015)