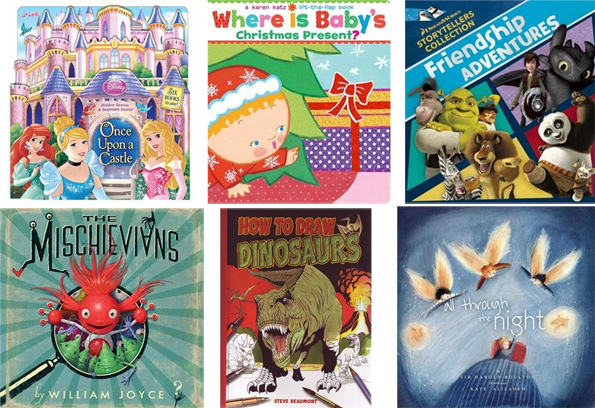 Brooke recently mentioned here that Chapters online is offering free shipping on any order, with no minimum spend. This is an IDEAL time to stock up on some Christmas gifts! I'm already about 60% done with my Christmas shopping – maybe it's time for you to catch up too! In the sale book section, there are a ton of kid's books, with savings of up to 82%. You can buy many books for less than $5, and as I mentioned, they're all with freeshipping! Super deal!
There are around 60 books to choose from which fall under the $5 threshold. Most are $5, though there are a few in there at only $3.99 as well. However, not all are highly discounted, some are at standard pricing. You're going to want to look out for deals on those with high discounts and make sure you compare to the competition to make sure you've got a good deal. But with the free shipping no minimum, I think it makes it a pretty sound bet that these will be super offers.
Let me run down a list of the best percentage discounts:
That is just a small selection of a few titles, but you can see that there are high percentage discounts plus some really popular ranges and brands there. These would make excellent little additions to kid's Christmas pressies! I love to encourage reading in my kids, so giving new books is one way to emphasise that.
(Free shipping expires: 29th October 2015)