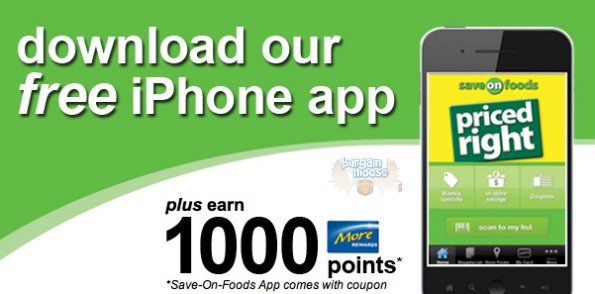 Save on Foods Canada has a new app in the iTunes App store. Download it and get a coupon for 1000 More Rewards points. The app is available for the iPhone only.
Here are some of the features of the app:
Create a shopping list by browsing your flyer
Scan item barcodes you need to stock up on and load them directly to your shopping list
Review your More Rewards account info
Find the store nearest you
The scanning barcodes features sounds really cool. To get your extra 1000 points it says a minimum purchase is required. I don't have an iPhone so I can't test this. If anyone does, let us know what that minimum is, ok?
I like extra bonuses to rewards like this. I know Krista and I do several reward programs and they can really add up!
Expiry: Unknown