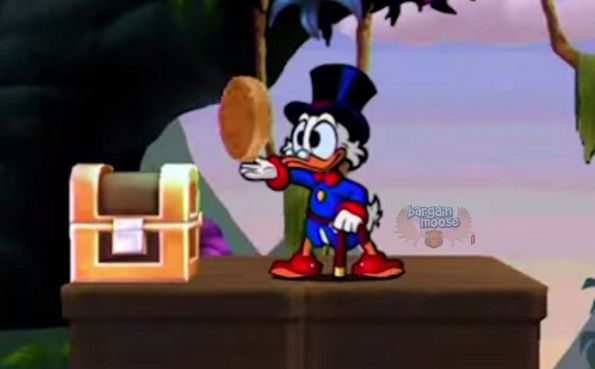 Google Play is having a large summer app sale that can save you up to 92% off of many fun and popular apps including Duck Tales Remastered. This fun game retails for $11.99 at iTunes Canada and has been reduced to only $0.99 at the Google Play Store. Now is the time to pop over and pick up a few great apps.
So the absolute most fantastic thing about this sale is that you have apps that have dropped down to the cost of a loonie or less. There is a collection of sale apps together and so many of them look fantastic.. Duck Tales Remastered is by far the best app deal I could find. This fun app will take you back to the nineties as you play one of the most fun 8-bit games ever released. Explore as Scrooge McDuck as you search for five separate treasures throughout exotic places. This platform game is tons of fun, and should be in the hands of every nineties kid. I think I will be introducing my kid to this fun game from my own childhood.
Over in the sale section I have listed below some of the better deals I have found. I compared all of the prices with the current prices available on iTunes Canada for reference.
I am so excited to see Grand Theft Auto on this list, as I have been a fan of the series for a long time now. I am always happy to have an excuse to play. I like having it contained on my mobile away from where my kid can not find it, as it is not a kid friendly game. The Dark Knight is an amazing price if you are a Batman fan. At that price, I would give that fighting game a try. Botanicula also looks fun and looks like the developers have a sense of humour.
Grab your favourite games now! These are some fantastic prices that only last a few days.
Bargainmoosers, what game are you looking forward to playing?
(Expiry: 27th July 2015)